The legal debate over President Obama's health care law – specifically whether the insurance requirement in the law goes beyond Congress's authority and is thus unconstitutional – is likely to go to the Supreme Court. Vanderbilt University Law School and the Vanderbilt Owen Graduate School of Management have experts who can weigh in on the debate and the future of health care in America.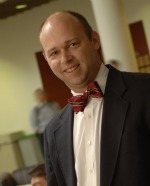 Health care economist says U.S. can't sustain health care services; insurance world in jeopardy
Larry Van Horn, associate professor of health care management and executive director of health affairs at Owen, co-teaches a course with U.S. Rep Jim Cooper (D-Tenn.) on health care policy. His current research interests include nonprofit conduct, governance and objectives in health care markets, and the measurement of health care outcomes and productivity.
As Vanderbilt's resident health care economist, Van Horn says the U.S. can't sustain its outsized desire for health care services and yet be unwilling to pay for them. He also believes that a ruling against the insurance mandate would throw the insurance world out of whack. He regularly writes about health care policy and economics on his blog, "Second Opinion."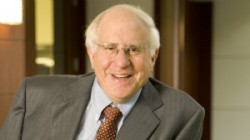 Legal expert says expanded Medicaid requirements raise biggest Constitutional concerns
James Blumstein, University Professor of Constitutional Law and Health Law and Policy at Vanderbilt Law School; director, Health Policy Center, ranks among the nation's most prominent scholars of health law, law and medicine, and voting rights.
Blumstein believes the biggest constitutional concerns with the health care law lie in the expanded Medicaid requirements, which is the provision that Florida Federal District Judge Roger Vinson upheld.  Blumstein says the Patient Protection and Affordable Care Act (PPACA) overreaches federal authority by imposing new conditions on state Medicaid programs.
"Where a substantial modification of an ongoing federal spending program such as Medicaid occurs and affects a substantial portion of a state's budget, the federal government may not use its leverage to impose new conditions as a program modification," Blumstein said.
As founder of the Vanderbilt Institute for Public Policy Studies (VIPPS) and director of its Health Policy Center, Blumstein has served as the principal investigator on numerous grants concerning managed care, hospital management and medical malpractice. He co-authored a major study on TennCare, one of the first statewide experiments in universally enrolling Medicaid patients in managed care. He has been elected to the prestigious Institute of Medicine of the National Academy of Sciences and is co-editor of a leading casebook on health law and policy. He has extensive experience with national media.
Read Van Horn's blogs "If Health Care Ruling Holds, Insurer Requirements Must Change Too" and "Why Smart People Will Never Agree on Health Care Reform".
Watch video interviews of Van Horn talking about issues with health care here and here.
Read an article and presentation Blumstein gave on the constitutional challenges to health reform.
[Media Note: Vanderbilt has a 24/7 TV and radio studio with a dedicated fiber optic line and ISDN line. Use of the TV studio with Vanderbilt experts is free, except for reserving fiber time.]