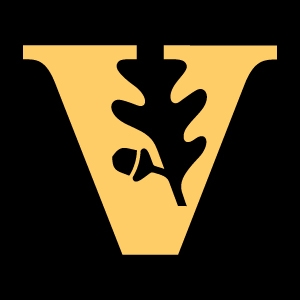 Leadership Excellence, a magazine founded by well-known leadership and management consultants Ken Blanchard, Stephen R. Covey, Charles Garfield and Ken Shelton, has named Vanderbilt University to its 2010-2011list of the best leadership development programs.
Vanderbilt holds the 12th spot in the magazine's ranking of universities and schools of management and business. The magazine recognized the university for its undergraduate leadership development programs, which are run by the Office of Leadership Development and Intercultural Affairs in the Dean of Students office.
The magazine also ranked small to midsize organizations with less than 2,000 employees, large organizations with more than 2,000 employees, non-profit organizations, the government/military, independent consultants/trainers and coaches, and large consulting groups with more than six employees.
The university's programs include Collegiate Leadership Vanderbilt (CLV), which allows up to 40 students to meet and interact with campus, local and state leaders on a monthly basis. At the end of the yearlong program, students travel to meet with leaders among Vanderbilt's alumni and explore a leadership topic based upon the city they visit. CLV is open to rising sophomores through seniors with a minimum cumulative grade point average of 2.8. Students are selected based upon their interest in leadership, campus and community involvement.
Students interested in leadership development may also choose to live in Leadership Hall – a "living-learning" community in rooms set aside in one of Vanderbilt's residence halls where sophomores through seniors meet bi-monthly to discuss a leadership topic selected in consultation with their adviser. During the monthly meetings, students discuss and analyze leadership opportunities, current events, leadership development tactics and different leadership styles. The program focuses on self-development, communication skills, and group dynamics.
Other programs include the North Star Leadership Series, which features events designed to challenge students notions of culture and humanity; the Magnolia Awards, which recognize students' efforts in the campus community; Leadership in the Professions, an annual event held in collaboration with one of the university's professional schools; Ignite Leadership Series, a program designed for first-year students that offers workshops and retreats designed to develop leadership and team-building skills, and the Morocco Project, a joint effort with the university's Office of Active Citizenship and Service that provides a four-week immersion in Tangier, Morocco, where students are introduced to socially responsible leadership, service and social justice issues as they serve in schools, foundations and non-governmental organizations.
To view the list of the top leadership development programs, visit www.leaderexcel.com. To learn more about student leadership development programs at Vanderbilt, visit www.vanderbilt.edu/leadership.