Media Inquiries
Latest Stories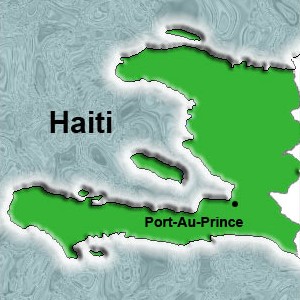 Seven years ago this month, I was in Port-au-Prince, Haiti, with a contingent of Vanderbilt University AIDS researchers and health care professionals.
That was before the earthquake and subsequent cholera outbreak riveted international attention once again on this, the poorest nation in the Western Hemisphere.
Yet hope endures, even in the midst of successive calamities.
Haiti's AIDS burden, for example, has never come close to the horrific levels seen in some West African nations. At least before the earthquake, that burden appeared to be declining, thanks to aggressive education, public health and treatment programs.
"To me this is the most amazing thing. If you can do it here in this chaos, we know it can be done everywhere," pioneering Haitian physician Jean Pape said in 2004.
Pape (pronounced "Pop") is founder and director of the GHESKIO centers in Port-au-Prince, the oldest AIDS research organization in the world.
Since it was established in 1982, GHESKIO has received support from the National Institutes of Health and assistance from New York's Weill Cornell Medical College, where Pape is professor of International Medicine and Infectious Diseases.
[lquote]By documenting HIV-tainted blood transfusions, GHESKIO convinced the Haitian Ministry of Health—its constant partner and supporter—to replace commercial blood banks with Red Cross blood centers.[/lquote] Encouraged by public education campaigns, condom sales rose, and the HIV infection rate was cut in half—to about 3 percent.
In the early 1990s, GHESKIO began a new relationship with Vanderbilt University Medical Center. Cornell and Vanderbilt provide medical expertise and help train Haitian physicians, and young U.S. physicians gain experience at GHESKIO treating HIV and other illnesses.
Over the years, GHESKIO has fostered a strong sense of trust and loyalty among Port-au-Prince residents.  GHESKIO patients enrolled in clinical trials, and healthy subjects signed up for tests of candidate HIV vaccines.
In a dispatch posted last February by the New England Journal of Medicine, Pape and his colleagues reported that four GHESKIO staff died in the quake, four were critically injured and 90 lost their homes. Despite that, they worked around the clock with international partners to provide medical care to more than 6,000 people, including 1,500 young children, who crowded into makeshift shelters on the GHESKIO grounds.
The relief work goes on. Doctors and nurses from Vanderbilt are among the thousands of volunteers who continue to provide medical care and fly in supplies.
On Feb. 23, Pape will be the afternoon keynote speaker at the 2011 Tennessee Global Health Forum at the Vanderbilt Student Life Center. Pape will describe GHESKIO's growing role in community development and his efforts to help raise a new Haiti from the ashes of earthquake and epidemic.
Click here for more details and to register for the forum.