Media Inquiries
Latest Stories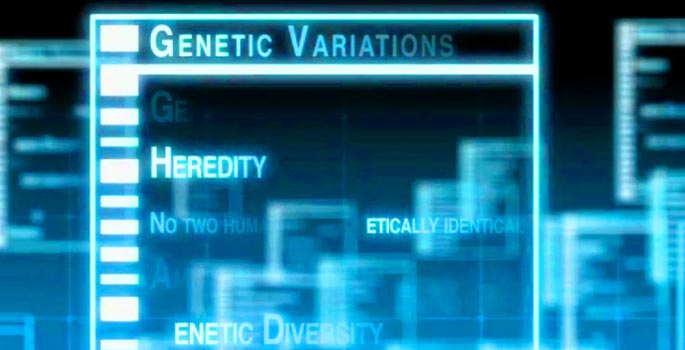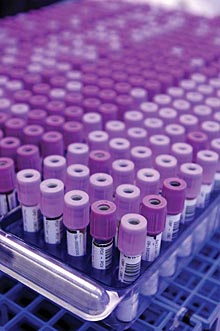 The Scripps Research Institute and Vanderbilt University have formed a partnership to advance science at the interface of chemistry and medicine, the institutions announced today.
The Human Chemical Sciences Institute will encompass research and training activities at Scripps Research on its San Diego, California, and Jupiter, Florida, campuses, and at the Vanderbilt Institute for Chemical Biology (VICB) and Vanderbilt University School of Medicine in Nashville, Tennessee.
Special emphasis will be devoted to the areas of drug discovery, personalized medicine and metabolomics, the latter referring to the study of small molecule metabolites that could lead to diagnostic and therapeutic biomarkers.
The goal of the Human Chemical Sciences Institute is to impact medical care through a chemistry-focused view of the human metabolic state, disease and the effects of treatment.
"The chemical sciences provide the basis for current understanding of human physiology, pharmacology and drug discovery," said Scripps Research President Richard A. Lerner, M.D. "Yet there remains a gulf between academic research in chemistry and medical practice. The time is right for a new initiative that seeks to accelerate the understanding of human chemistry in health and disease."
"The goal of the Human Chemical Sciences Institute is to impact medical care through a chemistry-focused view of the human metabolic state, disease and the effects of treatment," said Jeffrey Balser, M.D., Ph.D., vice chancellor for health affairs and dean of the Vanderbilt School of Medicine.
The new institute will combine Scripps Research's expertise as a powerhouse in synthetic and bioorganic chemistry, the strength of both institutions at the interface of chemistry and biology, and Vanderbilt's recognized leadership in drug discovery, genomics, bioinformatics, and medical systems innovation. Seed funding from both Scripps Research and Vanderbilt will be used to promote cross-institutional and cross-disciplinary research partnerships that capitalize upon these strengths.
The three focus areas will be led by the following individuals:
• Metabolomics — Gary Siuzdak, Ph.D., senior director of the Center for Metabolomics at Scripps California, and Alex Brown, Ph.D., VICB associate director of Systems Analysis at Vanderbilt;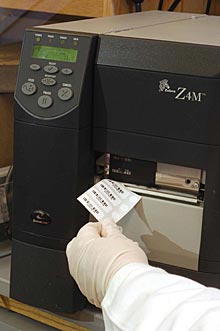 • Drug Discovery — Craig Lindsley, Ph.D., director of Medicinal Chemistry for the Vanderbilt Program in Drug Discovery, and Patrick Griffin, Ph.D., chair of the Department of Molecular Therapeutics at Scripps Florida; and
• Personalized Medicine — Daniel Salomon, M.D., associate professor in the Department of Molecular and Experimental Medicine at Scripps California, and Dan Roden, M.D., assistant vice chancellor for Personalized Medicine at Vanderbilt.
Natural Partners
Vanderbilt and Scripps Research participants view the two institutions as natural partners. In addition to their overlapping research strengths, both institutions direct substantial effort toward translational science, which seeks to advance discoveries in laboratory research to the clinical setting. Both Vanderbilt and Scripps Research have received Clinical and Translational Science Awards from the National Institutes of Health (NIH) to improve human health through clinical and translational research, and both are major players in the search for potential drugs and biomarkers through the NIH-supported Molecular Libraries Probe Centers Network.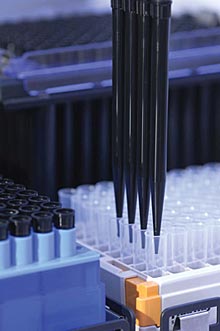 All of these efforts are laying the foundation for personalized medicine, for example, by clarifying how variations in the genetic and chemical makeup among individuals can affect their response to nutrients, drugs and compounds in the environment.
Training will be an important part of the partnership. The goal is to educate new kinds of scientists and physicians who are deeply grounded in the principles and practice of modern chemistry. For more information, see the Human Chemical Sciences Institute website.
About The Scripps Research Institute
The Scripps Research Institute is one of the world's largest independent, non-profit biomedical research organizations, at the forefront of basic biomedical science that seeks to comprehend the most fundamental processes of life. Scripps Research is internationally recognized for its discoveries in immunology, molecular and cellular biology, chemistry, neurosciences, autoimmune, cardiovascular, and infectious diseases, and synthetic vaccine development. Established in its current configuration in 1961, it employs approximately 3,000 scientists, postdoctoral fellows, scientific and other technicians, doctoral degree graduate students, and administrative and technical support personnel. Scripps Research is headquartered in La Jolla, California. It also includes Scripps Florida, whose researchers focus on basic biomedical science, drug discovery, and technology development. Scripps Florida is located in Jupiter, Florida. For more information, visit the Scripps Research Institute website.
About Vanderbilt University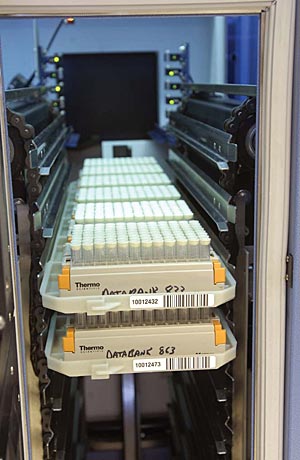 Vanderbilt University is one of the nation's leading teaching and research universities, with more than 6,800 undergraduates and 5,800 graduate and professional students. Founded in 1873, the private university is comprised of 10 schools and Vanderbilt University Medical Center, a major referral and research center that received more than $400 million in funding from the National Institutes of Health in 2010. With over 22,000 employees, Vanderbilt is the largest private employer in Middle Tennessee. Biomedical science at Vanderbilt is distinguished by a long-standing commitment to basic, clinical and translational research in areas such as cell and developmental biology, genetics, informatics and pharmacology. Investments in shared resources and cross-institutional centers foster highly productive collaborations between chemists, physicists, engineers and biomedical scientists. For more information, visit the Vanderbilt website.