Media Inquiries
Latest Stories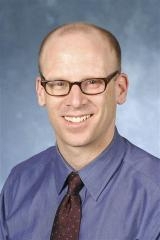 Vanderbilt University's innovative center that links the study of medicine to other disciplines will be headed by Dr. Jonathan M. Metzl, an expert in American culture, psychiatry and medical humanities.
Metzl, currently director of the Program in Culture, Health and Medicine at the University of Michigan, begins work at Vanderbilt in the 2011 fall semester.
"Dr. Metzl is uniquely qualified to lead this promising interdisciplinary center," said Carolyn Dever, dean of the College of Arts and Science at Vanderbilt. "He models innovation in our understanding of health, medicine and culture, and will open new frontiers in research and teaching at Vanderbilt and beyond."
The Center for Medicine, Health and Society, founded in 2006, is a multidisciplinary center that links the social sciences and humanities to Vanderbilt's academic medical center in undergraduate and graduate education, and cultivates dialogue among research and teaching faculty committed to exploring links among the humanities, social sciences and academic medicine.
"I am deeply honored by this opportunity. I look forward to working with the tremendous students and faculty at Vanderbilt over the coming years, to build a center that meets the needs of the Vanderbilt community and that produces internationally important research in the emerging field of medicine and society studies," Metzl said.
Metzl earned his medical degree from the University of Missouri, a master's in poetry from Stanford and doctorate in American studies from the University of Michigan.  He is author of The Protest Psychosis: How Schizophrenia Became a Black Disease and Prozac on the Couch: Prescribing Gender in the Era of Wonder Drugs, and the editor (with Anna Kirkland) of Against Health: How Health Became the New Morality.
He has worked in a variety of capacities at the University of Michigan since 1999, teaching in the psychiatry and the women's studies departments and directing several university-wide interdisciplinary initiatives. He has directed the Program in Culture, Health and Medicine at Michigan since 2003.