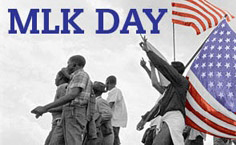 Watch live beginning at 4:30 p.m. >>
Civil rights leader and former NAACP Chairman Julian Bond will deliver the keynote address at a 4:30 p.m. event at Vanderbilt University commemorating the life and legacy of the Rev. Martin Luther King Jr. on Monday, Jan. 17.
The event is free and open to the public, but tickets are required. Vanderbilt student tickets are still available. A limited number of Vanderbilt faculty/staff and general public tickets are also still available. Student tickets not picked up by Friday will be released so that others may attend. Tickets can be picked up at the Sarratt Box Office in Sarratt Student Center. Vanderbilt students, faculty and staff must show Vanderbilt ID to pick up tickets.
Sarratt Box Office's regular hours are 10 a.m. to 8 p.m. seven days a week. For more information, visit http://www.vanderbilt.edu/sarratt/hours.php or call 615-343-3361.
The event featuring Bond opens with performances by Vanderbilt student groups Voices of Praise, Victory A Cappella and Jeremiah Generation, and winners of an earlier MLK Essay and Oratorical Contest for local middle and high school students will read their winning essays. Bond will begin his keynote address at 5 p.m. A reception for attendees will follow the event.
The theme for Vanderbilt's commemoration is the "The Road to Freedom," which will carry through to Bond's address titled "The Road to Freedom: From Alabama to Obama." Bond's talk will be streamed live and made available after the event.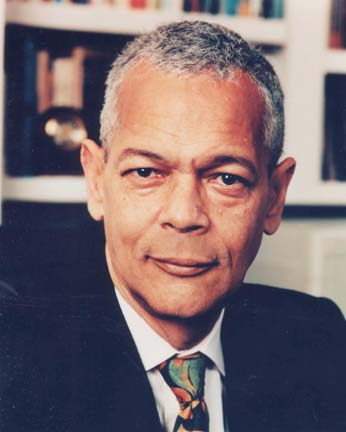 Born in Nashville, Bond is an activist, writer, teacher and lecturer who helped found the Student Nonviolent Coordinating Committee (SNCC) while a student at Morehouse College in Atlanta during the early 1960s. He was the first president of the Southern Poverty Law Center and served 20 years in the Georgia General Assembly. He was chairman of the National Association for the Advancement of Colored People, the nation's oldest and largest civil rights organization, from 1998 until early 2010. He currently is a distinguished adjunct professor at American University in Washington, D.C., and a professor of history at the University of Virginia.
Other holiday activities scheduled include university-provided transportation for members of the Vanderbilt community wishing to participate in Nashville's annual citywide march and convocation. Starting at 9:30 a.m., shuttle buses will depart from Hank Ingram/Murray Circle at The Commons, Branscomb Quad and Kirkland Hall to Jefferson Street Baptist Church for the beginning of the march. Lunchtime roundtable discussions on issues relevant to King's legacy and teach-ins conducted by Vanderbilt faculty and staff are scheduled throughout the afternoon. Students will also participate in community service projects throughout the day and the preceding weekend.
Vanderbilt students will also have the opportunity to tour significant sites in Nashville's civil rights movement with local civil rights leader Kwame Lillard. The tour buses will depart from Branscomb Quad at 12:15 p.m. Students must register to attend. Visit www.vanderbilt.edu/mlk to register. Fifty students will be selected randomly. The deadline for registration is Wednesday, Jan. 12.
The grand opening for "Relevance, an art exhibit featuring the work of Kamal Al Mansour" will begin at 1 p.m. at the Bishop Joseph Johnson Black Cultural Center. Mansour uses large mixed media pieces and shadow-box dioramas to depict the African American experience. The center is open Monday through Friday from 8 a.m. to 5 p.m.
At 3:30 p.m. in Vanderbilt's Sarratt Cinema, middle and high school participants in the Black Cultural Center's MLK Essay and Oratorical Contest will present their works. A vespers service and candlelight vigil will be held at 9:30 p.m. in Benton Chapel and a short film, "Vanderbilt and the Civil Rights Movement: Reliving the Words from Our Past," will be shown continuously from 7 to 9:30 p.m. on Library Lawn. The film features video of speeches made by prominent civil rights era leaders such as Bond, King and Stokely Carmichael during Vanderbilt's Impact Symposium, one of the oldest university lecture series of its caliber in the nation that continues today. The Vanderbilt Central Library's Special Collections provided the video for the film.
For more information, please visit the Vanderbilt University MLK Commemoration website at www.vanderbilt.edu/mlk.