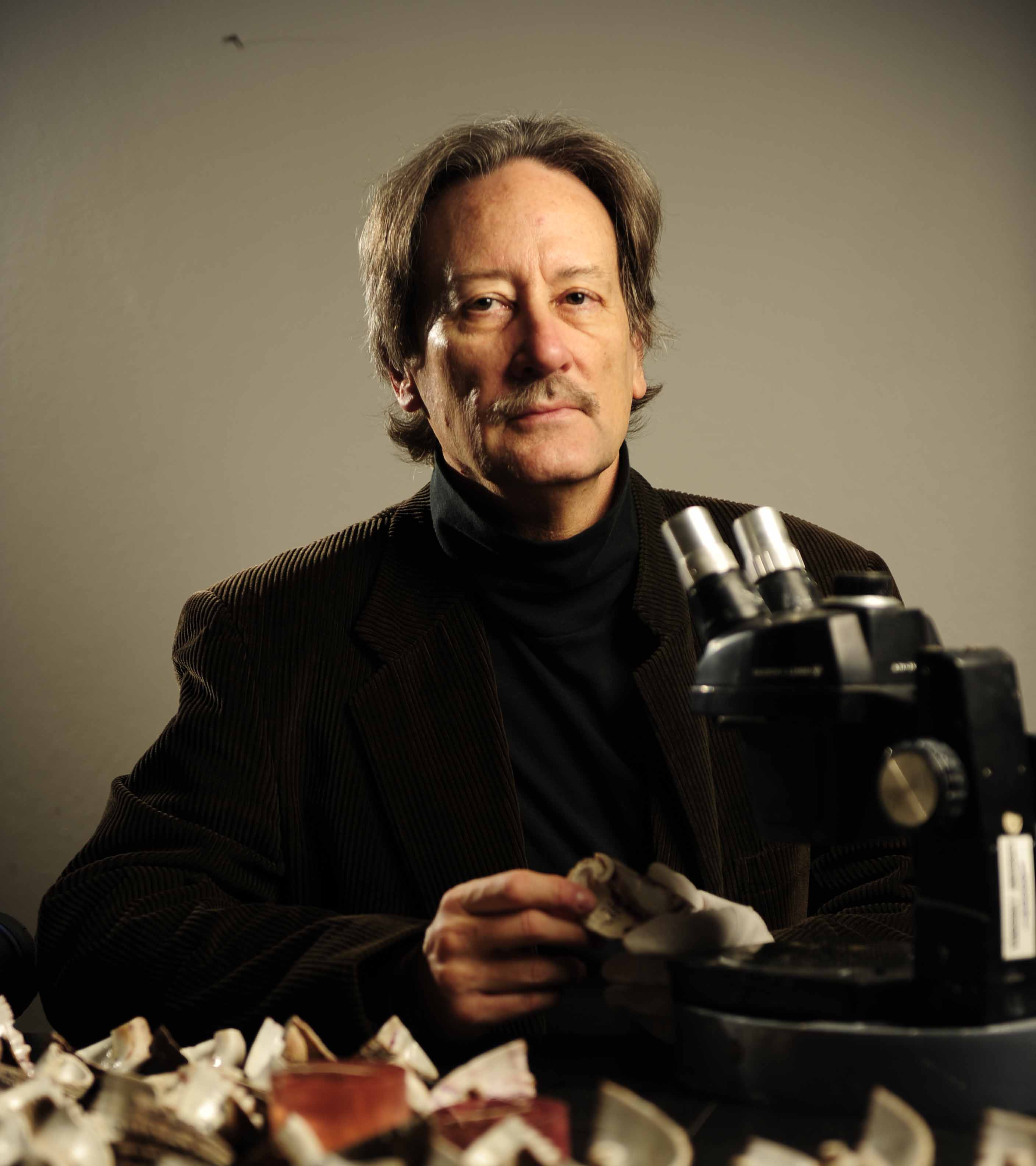 Tom D. Dillehay, internationally recognized for ground-breaking and highly interdisciplinary scientific research, has been named the Rebecca Webb Wilson University Distinguished Professor of Anthropology, Religion and Culture at Vanderbilt University.
Dillehay is the first holder of the chair established by Spence Lee Wilson and his wife, Rebecca Webb Wilson. Both are graduates of Vanderbilt's College of Arts and Science and longtime supporters of Vanderbilt. The gift was made by Spence Wilson in honor of his wife, who has been a member of the university's Board of Trust since 1989.
"We feel so privileged to have someone of such international acclaim as is Tom Dillehay to be the first recipient of this chair," Becky Wilson said. "I majored in Spanish in high school and college, which predisposed me to an interest in Latin America, where I have traveled all my adult life. Tom's reputation as a scholar is undeniably outstanding, but it is Tom Dillehay the creative, dedicated, generous person that we are particularly delighted to have occupy the chair. He sets a high bench mark."
Many of Dillehay's projects focus on human migration and the resulting transformative processes that lead to political, economic, social and technological changes among populations. As a historical anthropologist, he is interested in human society and culture and how they adapt or fail to adapt to new circumstances.
"I am deeply honored to be named to this chair, which helps raise the stature of Vanderbilt in terms of bringing more and better resources to the research," Dillehay said. [rquote]"Anthropological studies often involve not only the social sciences and humanities but also biology, genetics, chemistry and virtually every hard science you can think of. That is why generous funding is vital to my work."[/rquote] He noted that the endowed chair will benefit students with more opportunities to participate in research.
Dillehay, who received his doctorate from the University of Texas in 1976, has conducted numerous anthropological studies in Peru, Chile, Argentina and other South American countries as well as the United States.
In 2008 a team of researchers that Dillehay led at the Monte-Verde archaeological site in south-central Chile found evidence that has fundamentally changed chronologies and migration theories for the peopling of the Americas.
Dillehay's study confirms Monte-Verde's status as the earliest known human settlement in the Americas. It also provides additional support for the theory that one early migration route followed the Pacific Coast more than 14,000 years ago.
Dillehay directs a project sponsored by the Guggenheim Foundation and the National Science Foundation on the political identity of the Araucanians, who resisted the Spanish Empire, and the impact of that resistance on their descendants, the Mapuche people of Chile. He has been recognized for efforts to protect the local land rights and cultural systems of these indigenous peoples during politically turbulent times.
The author of 18 books and more than 200 journal articles, Dillehay has been a visiting professor at the Universidad de Chile, Universidad Nacional Mayor de San Marcos, Universidad de San Paulo, University of St. Petersburg (formerly Leningrad), University of Chicago, Smithsonian Institution, Cambridge University and University of Tokyo, among other institutions. He came to Vanderbilt in 2004 from the University of Kentucky, where he served as acting head of its Archaeology Program.
Dillehay co-directs with a University of Chicago professor an interdisciplinary project on long-term human and environmental interactions on the north coast of Peru and the political and economic consequences.
He has received numerous international and national awards for his research and teaching and is a member of the American Academy of Arts and Sciences. Dillehay has served as a consultant to several governments and academic institutions in Chile, Argentina, Uruguay and Mexico. His work has been featured in numerous publications and broadcast programs, including National Geographic, Scientific American, Nova, Discover, BBC and NPR.