Media Inquiries
Latest Stories
During the past 18 months, scientists at Vanderbilt University have received $148 million under the American Recovery and Reinvestment Act to buy major equipment, hire additional staff and accelerate their research.
University officials predicted the impact of the 246 two-year "stimulus" grants awarded to more than 200 researchers across campus could be long-lasting and huge.
Signed into law in February 2009, the ARRA was a response to the worst economic slump since the Great Depression. The $787 billion package included a $21 billion investment in research.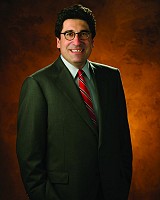 "These investments … support cutting-edge research that has the potential to change the way we treat diseases and to improve our understanding of how nature works," Vanderbilt Chancellor Nicholas S. Zeppos wrote to President Obama and members of Congress in 2009.
They "are critical not only if we are to recover from the current economic recession, but for us to prosper and lead the world in scientific research for generations to come," he wrote.
Much of the Vanderbilt money is being invested in infrastructure, including $8.6 million for "advanced genomics" technologies, and nearly $4 million for an ultra-high field NMR spectrometer to study complex protein structures.
Another big chunk supports team science: nearly $8 million for Vanderbilt's coordination of a world-wide consortium that is developing cell-based therapies for diabetes and millions more to Vanderbilt and several other universities to probe the genetic "architecture" of autism.
Stimulus funding also has allowed Vanderbilt to test a key aspect of personalized medicine — whether genetic information obtained routinely from patients will help their doctors choose the treatment that is most likely to work for them and will have the fewest side effects.
"This funding has been a great gift to science and medicine. It has allowed us to move ahead faster on some of the most promising avenues of research, with the potential to affect the lives of perhaps millions of people," said Jeff Balser, vice chancellor for Health Affairs and dean of the School of Medicine.
Researchers said the equipment purchased, labs expanded and data generated thanks to two years of stimulus funding will help them compete successfully for future support to continue their work.
"It's going to provide salaries to hire people to get this center going," said Lawrence Marnett, principal investigator of a $4.7 million grant to establish Vanderbilt's cancer drug discovery program.
"We think that after two years if we're successful, which we think we will be," Marnett continued, "we'll be very well positioned to fund this through alternate mechanisms."
Vanderbilt chemist John McLean,physicist John Wikswo, and colleagues are using their $2.7 million grant to determine whether white blood cells retain chemical memories of exposure to drugs like cocaine and alcohol.
The study could lead to better ways to diagnose and treat substance abuse. More than that, Wikswo said, the funding "is allowing us to train a new generation of scientists and engineers."