View all the latest news about Vanderbilt's new head coach at www.vanderbilt.edu/coach.
Space travel is not off the table if it would help bolster the Vanderbilt football program under new head coach James Franklin, said Chancellor Nicholas S. Zeppos.
"I told James if he needs a rocket to go to the moon to get a player – get the rocket," Zeppos said Dec. 17 at a news conference in Sarratt Student Center. He, along with David Williams II, vice chancellor for university affairs and athletics, introduced Franklin as the 27th head coach of Vanderbilt football.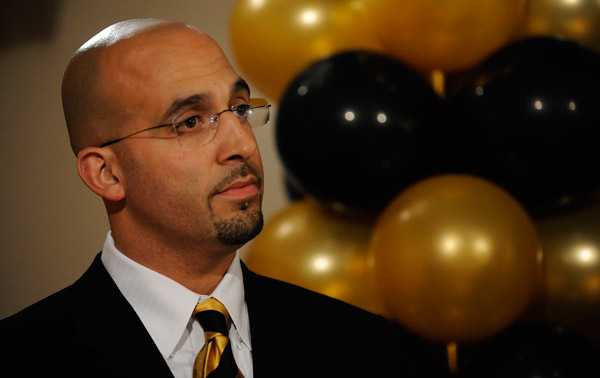 Franklin, formerly assistant head coach and offensive coordinator at the University of Maryland, promised a culture change for a squad coming off twin 2-10 seasons after playing in the Music City Bowl in 2008.
"I'm not a 6-5 guy," Franklin said. "I'm not a 7-5 guy. There's going to be very high expectations from day one. I'm not going to tell you it's going to happen next year … but no part of this program will settle."
Franklin, 38, has a reputation as a top-notch recruiter and offensive coordinator. The Maryland Terrapins have become bowl-game regulars over the past decade while he served on the staff of head coach Ralph Friedgen. This season, Franklin molded redshirt quarterback Danny O'Brien into the Atlantic Coast Conference Rookie of the year and saw receiver Torrey Smith win first-team all-ACC honors.
A native of Langhorne, Pa., Franklin played quarterback for East Stroudsburg and has worked with the Minnesota Vikings, Philadelphia Eagles and Miami Dolphins as part of the NFL's Minority Coaching Fellowship Program. He is the first minority head coach to lead the Vanderbilt football program.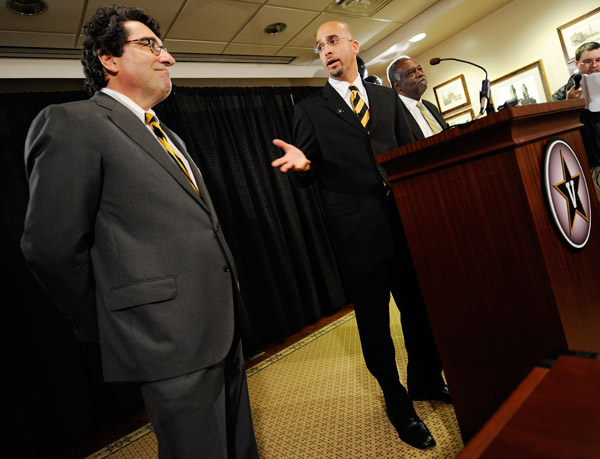 "I have a plan that I'm very confident about," Franklin said. "I've been able to coach for some really good coaches across the country and been able to tap in and take some of their great ideas that we're going to be able to use here."
Franklin said the obvious commitment across the board at Vanderbilt convinced him to make a move.
"Everything that I asked them for, everything we discussed that I thought was going to be important to change the culture and make a difference here, really before I could finish asking for it, they said, 'You got it.'"
The announcement capped 21 days of around-the-clock work under intense media scrutiny for Williams, who said Zeppos and a Board of Trust advisory committee were heavily involved. Zeppos characterized the effort as "all-in," which he said reflected commitment across Vanderbilt to have a successful football program.
"It's been a tough 21 days," Williams said.
Williams said the future of the football program hinged on a three-prong plan to change the culture, upgrade facilities and hire a dynamic head coach.
"Today, we have accomplished one of those things," Williams said.
Franklin was accompanied to the news conference by wife Fumi and daughters Ava and Addison.
"This is not a stepping stone for us," Franklin said. "This is a destination."