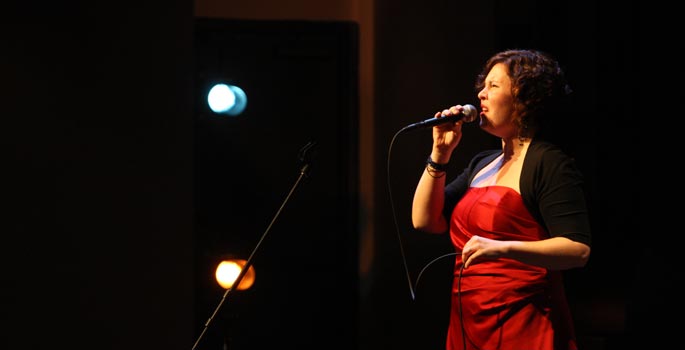 Proponents of creating a cultural tax district for Nashville would need to identify community-specific goals that address voters' shared values and ideals, according to a report prepared by the Vanderbilt Center for Nashville Studies. Merely stating a need for greater funding for the arts is not enough for many voters to justify an increase in their taxes, the study found.
Tax districts have been established in various geographic areas around the country to fund specific needs, such as infrastructure or neighborhood redevelopment. A cultural tax district is usually designed to benefit a collection of arts organizations.
"The report is intended to be one of many resources for decision-makers to use in consideration of whether a cultural tax district might be a viable option for Nashville," Whitney Weeks, the center's executive director, said.
"Cultural Tax District: A Review and Analysis of Current Implications" compares the economic outcomes in three existing cultural tax districts: St. Louis, Denver and St. Paul, Minn. In addition, the study looks at the reasons that Detroit voters rejected a referendum aimed at raising property taxes to support local arts, science and cultural institutions in 2002. There is also a section with information on successful non-tax initiatives to support the arts in Seattle and Paducah, Ky.
"This is an excellent analysis of how other cities have chosen to pursue cultural policy," Jennifer Cole, executive director of the Metropolitan Nashville Arts Commission, said. "The study will be beneficial as we move forward on our strategic plan. [rquote]We want to figure out in this current economic climate what policy steps we can take to encourage artists to live and work here.[/rquote]"
The sole recommendation of the report, which was written by Joanna Robinson, a Vanderbilt law student, is for the creation of a special committee whose primary responsibility would be to construct a detailed, strategic and comprehensive framework for moving a cultural tax proposal forward.
Among the study's findings, the St. Louis Regional Chamber & Growth Association reported in 2008 that the economic impact of the Zoo Museum District in 2007 resulted in the creation of 6,950 jobs and about $549 million in revenue.
Currently, there is a property tax levy of up to eight cents per $100 assessed valuation for the operation of the Zoo and Art Museum and a tax of up to four cents per $100 assessed valuation to fund three additional institutions. However, since 1971, when the cultural tax district was enacted, there has been a significant reduction in the region's resident population. St. Louis tourism continues to grow, so some residents favor shifting some of their tax burden to the visitors.
Denver's Scientific & Cultural Facilities District, first approved in 1988, distributes grants to arts organizations and programs from a sales tax that collects one cent for every $10 spent in the district. The Denver plan has a three-tiered distribution system. Tier 1 organizations receive 65.5 percent, Tier II organizations receive 21 percent and Tier III organizations receive 13.5 percent. The Colorado Business Committee for the Arts credits the cultural district there for $1.3 billion in total economic activity generated in 2003 and $1.69 billion in 2007.
About two thirds of voters in the Denver seven-county region approved the reauthorization of the Scientific and Cultural Facilities District's statutory provision to run through 2018. However, some individuals have expressed concern that the public funding might serve as an incentive for philanthropists not to contribute as much as they would without the existence of the district. They worry that the quality of arts and cultural institutions in Denver could suffer with reduced support from private donors.
The St. Paul City Council established the Sales Tax Revitalization program (STAR) with a one-half percent sales tax to fund the expansion and remodeling of the city's civic center complex and to develop St. Paul's downtown neighborhoods. Ten percent of the total sales tax proceeds goes toward supporting the arts and 80 percent is disbursed to projects aimed at improving the downtown area.
In 1994 the St. Paul City Council created the Cultural STAR Program to distribute the 10 percent of the total sales tax collected within the geographical boundaries of its cultural district. A board was established to review applications for grants and low-interest loans and make recommendations to the mayor and city council for approval. According to the study, STAR's strength is its competitive system that encourages recipients to be innovative and creative in their requests.  St. Paul receives approximately $1.5 million annually to assist cultural organizations through STAR.
The study identified Seattle and Paducah, Ky., as two cities that are striving to be artists' communities by developing alternative models to the cultural tax district. In 2002 the LowerTown area of Paducah began offering financial incentives and zoning amendments to encourage artists to live and work there. As evidence of the program's success, Paducah was recognized by the Destination Marketing Association International as an outstanding provider of services promoting and marketing its community to the world.
In Seattle, the Cultural Overlay District Advisory Committee has been formed to develop a set of recommendations that emphasize key existing city processes that will help create the type of cultural brand that the city seeks. These include land use and financial incentives as well as regulatory relief. The committee also has listed procedures for developing consensus such as developing a message, identifying goals and desired outcomes, and publicizing the message.
The study concludes with a general look at the legislative background and opportunity for implementation of a cultural tax district in Nashville. It notes that the state legislature has already passed a bill to create a dedicated revenue stream to support a mass transit system. One possibility might be a "piggyback tax strategy" that would advance the goals of both mass transit and the arts, similar to what happened in Denver.