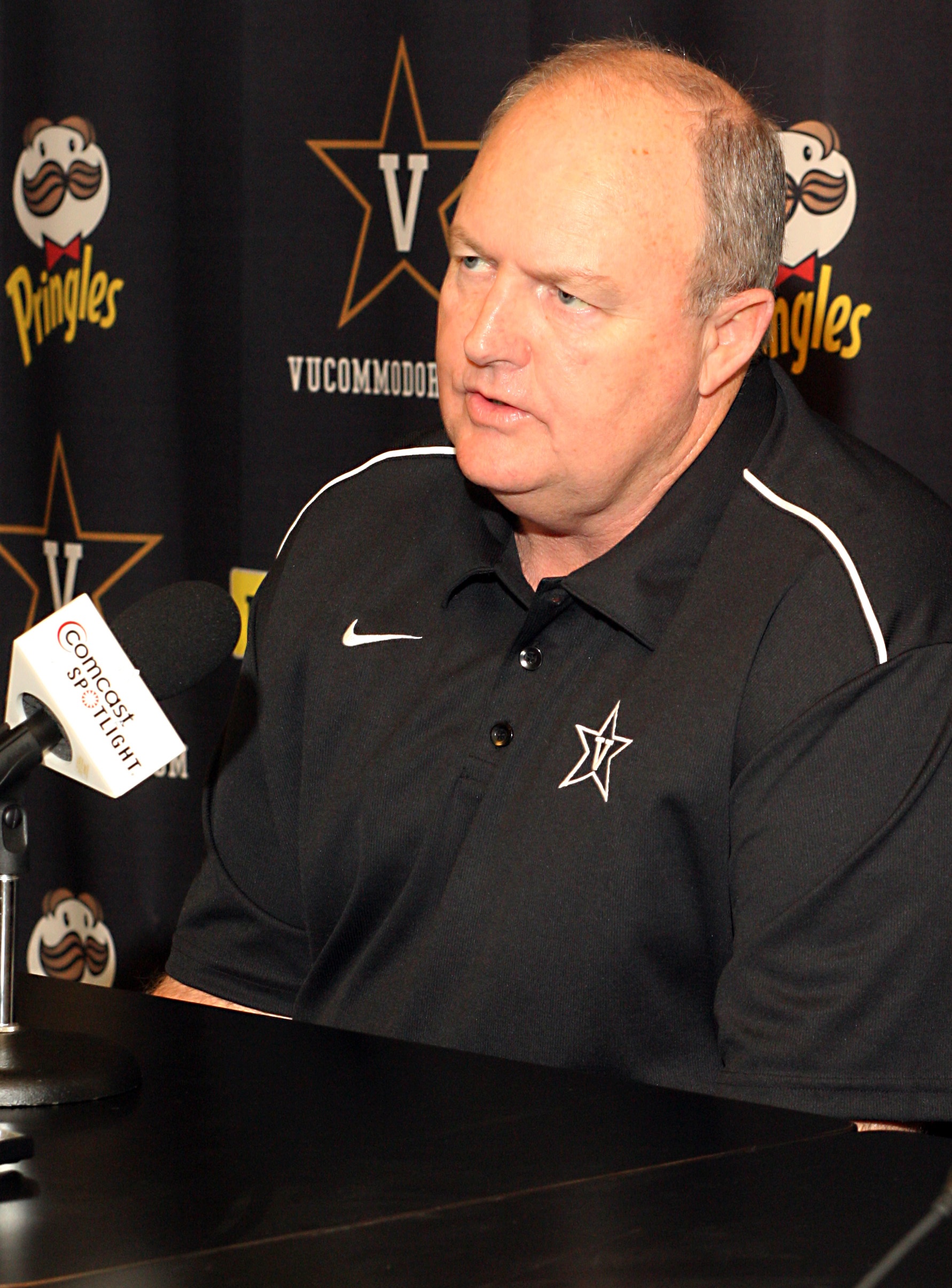 Robbie Caldwell stepped down as Vanderbilt's head football coach, effective after the Commodores' Nov. 27 game with Wake Forest.
The action followed a meeting between Vice Chancellor David Williams and Caldwell, both of whom agreed it would be in the best interest of the university and the team for Caldwell to step aside.
Caldwell had been appointed head coach July 14 upon the unexpected retirement of Bobby Johnson and compiled a record of 2-9 heading into the season finale. Prior to his appointment as head coach, he had been Vanderbilt's assistant head coach and was the program's offensive line coach since 2002.
"Having the opportunity to be Vanderbilt's head football coach has been a dream come true," Caldwell said, "and I greatly appreciated the chance to serve, and I gave it my best. However, after a lot of reflection, I've realized it is time for me to step aside and let someone else pick up the hard work and efforts of our staff."
Williams thanked Caldwell and his staff for their efforts.
"The bulk of our coaching staff came here in 2002 and during that time our program has improved," Williams says. "Under their leadership, we won a bowl game, scored some memorable victories over formidable opponents and they helped put us in a position to add new facilities. I appreciate what Robbie has done here, and we all wish this staff the very best."
---
Watch video of the full news conference here.