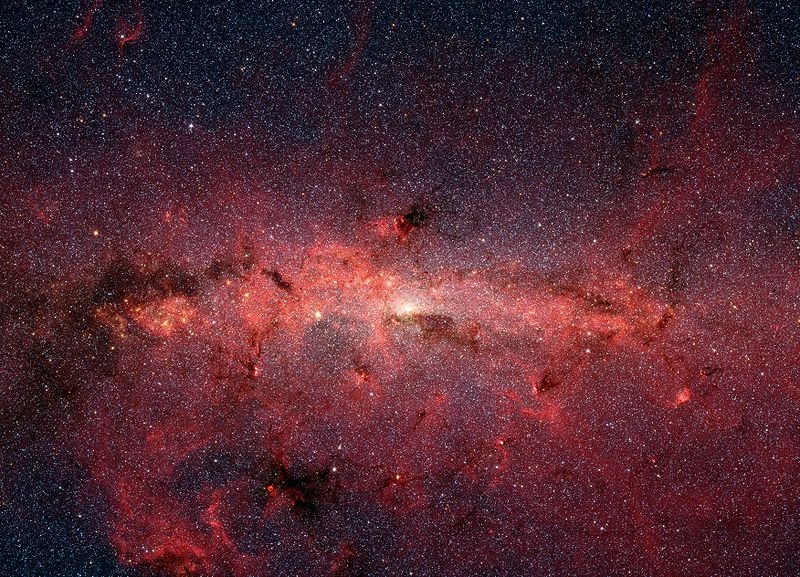 The Vanderbilt Dyer Observatory is celebrating the anniversary of "The Sloan Digital Sky Survey: Ten Years Observing the Universe" with a series of special Stellar Nights lectures this fall. "Mining the Milky Way" will be given by Kelly Holley-Bockelmann, assistant professor of astronomy and physics, on Tuesday, Nov. 16, at 7 p.m. at the observatory. This presentation is the final one in the Sloan Digital Sky Survey series.
Holley-Bockelmann studies the structure and evolution of galaxies, and is currently investigating how supermassive black holes grow. Understanding how supermassive black holes form is important because these objects have played a key role in the evolution of the universe. Specifically, they appear to have had a major impact on the development of galaxies such as affecting the rate at which they produce new stars.
She is also involved in the Fisk-Vanderbilt Masters-to-Ph.D. Bridge Program – a partnership with historically black Fisk University designed to encourage underrepresented minorities and women to pursue careers in physics and other sciences.
Reservations are required, and the cost is $5 per person or $10 per family. Reservations can be made by visiting the website at www.dyer.vanderbilt.edu/ and clicking on the calendar.
The Sloan Digital Sky Survey is one of the most influential astronomical surveys in history. It uses a 2.5-meter telescope at Apache Point Observatory, New Mexico, and is equipped with a 120-megapixel camera that can image 1.5 square degrees of sky at once. Over eight years of operations, it obtained deep, multi-color images covering more than a quarter of the sky and created 3-dimensional maps containing more than 930,000 galaxies and 120,000 quasars. The latest survey currently being conducted, known as SDSS-III, is examining dark energy, the evolution of the Milky Way galaxy and the architecture of exoplanetary systems.
Stellar Nights at Vanderbilt Dyer Observatory are special lectures and programs geared for teens and adults.  These events typically feature a speaker followed by a telescope viewing, weather permitting.  Stellar Nights are cancelled only in the case of severe weather.
The observatory is located at 1000 Oman Drive, off Granny White Pike between Old Hickory Boulevard and Otter Creek Road, near Radnor Lake. For more information, visit http://www.dyer.vanderbilt.edu/.