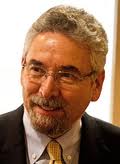 The Guatemalan ambassador to the United States, Francisco Villagrán de León, will speak at the First Amendment Center 5:30 p.m. on Oct. 29. The ambassador's talk, "Challenges to Development in Guatemala," is free and open to the public.
Villagrán de León is a career diplomat with more than 25 years in the Guatemalan foreign service. He was named Guatemalan ambassador to the United States in 2008 by the newly elected government of Álvaro Colom. Previously, he served as vice minister of foreign affairs and as ambassador to the United Nations, the Organization of American States, Canada, Germany and Norway.
Villagrán de León's lecture is in conjunction with an afternoon workshop co-sponsored by Vanderbilt's Center for Latin American Studies and Institute for Global Health and the Shalom Foundation. The workshop will bring together several local organizations with Guatemalan projects to discuss the challenges and opportunities for collaboration. The Center for Latin American Studies sponsors several research and development projects in Guatemala and works with local organizations to coordinate medical teams, economic development programs and student training there.
During the workshop, representatives from the Monroe Carell Jr. Children's Hospital at Vanderbilt and Steve Moore, founder of the Shalom Foundation and CEO of the Country Music Association, will discuss legal and logistical options to establishing a surgical center in Guatemala. Vanderbilt faculty and other speakers will discuss lessons learned from collaborations across organizations. Bart Victor, the Cal Turner Professor of Moral Leadership at the Owen Graduate School of Management, will lead the discussion on how these groups can strengthen their collaborations on Guatemalan projects.
A reception is scheduled following the ambassador's lecture. The First Amendment Center is located at 1207 18th Ave. S. For more information on the workshop and talk, visit www.vanderbilt.edu/clas or call 322-2527.