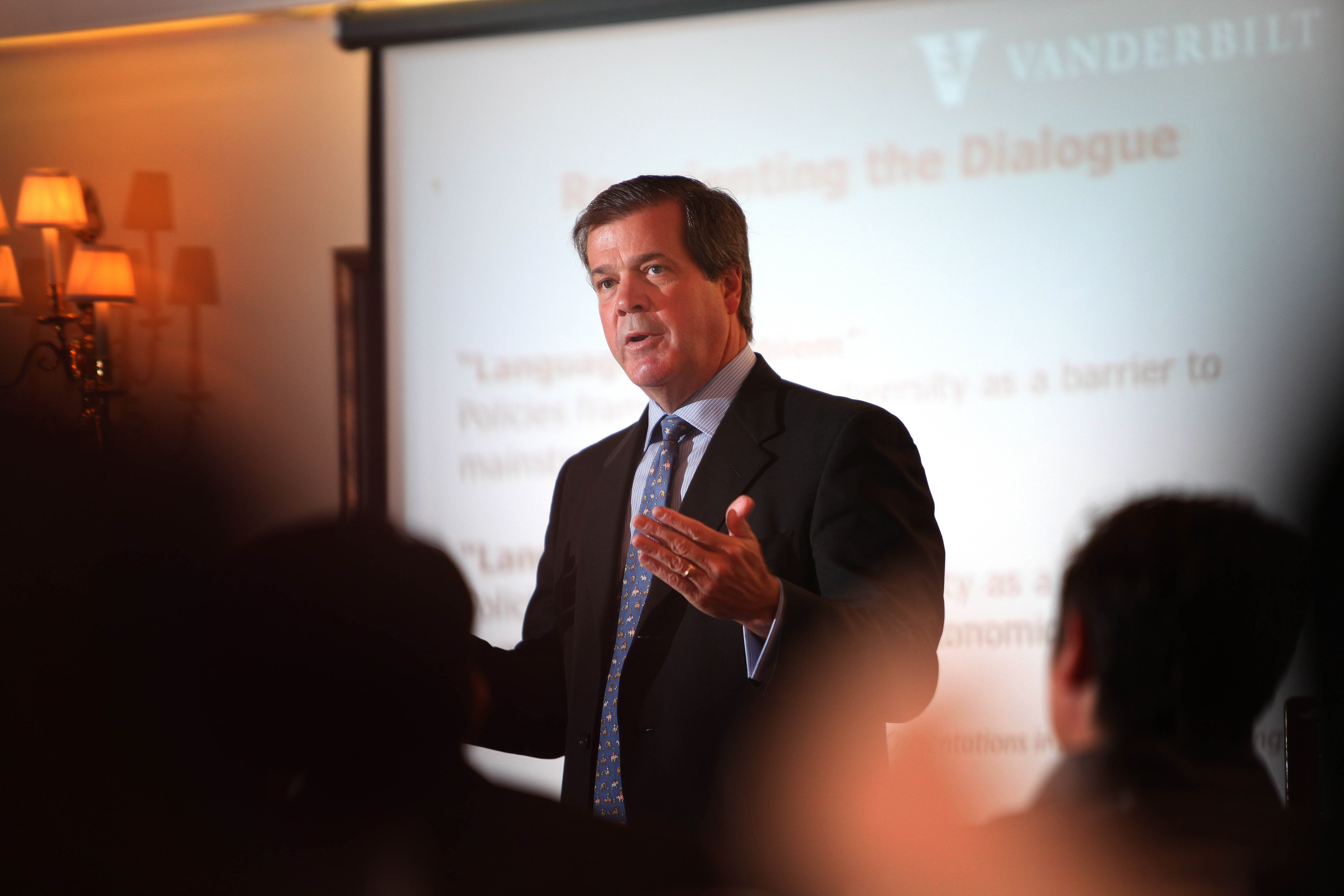 Editor's note: The website described in this archived article is no longer live. Updated Aug. 6, 2013
An online directory designed to help connect Nashville immigrants to resources for English instruction and other services has been launched by students at Vanderbilt University.
The website went online on Sept. 30. Designed for use by agencies who serve the immigrant and refugee population, it was developed by fellows from the Cal Turner Program for Moral Leadership in the Professions at Vanderbilt.
"Cities that attract immigrants and new Americans are the cities that are going to thrive," said Nashville Mayor Karl Dean, who spoke Sept. 29 at a Vanderbilt event to announce the website. "I'm pleased with this effort to create a directory for immigrants and refugees coming to Nashville. I think it's a wonderful effort and you're all to be applauded for it."
The website also consolidates information on computer literacy and job skills training available in Nashville.
In discussion with area organizations that serve Nashville immigrants, there was "an overwhelming agreement that language was a barrier to resources and integration in Nashville's foreign-born population," said Mikel Cole, a Cal Turner fellow. "More than 80 percent of social service providers reported language as a significant barrier to immigrants."
Vanderbilt's Cal Turner Program for Moral Leadership in the Professions mission is to develop the leadership and ethical capacities of those serving in the professions.