Media Inquiries
Latest Stories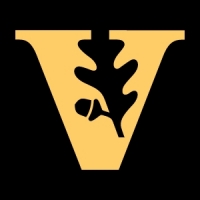 Vanderbilt University has ranked 51st on the 2010-2011 Times Higher Education World University Rankings, up from 140 last year.
Started in 2004, the rankings are widely considered a global authority on higher education performance. For the 2010 rankings, 13 separate performance indicators were considered in capturing the full range of university activities, from teaching and research to knowledge transfer. The indicators are grouped into five categories and weighted in the overall ranking score as follows:
Teaching (30 percent)
Research — volume, income and reputation (30 percent)
Citations — research influence (32.5 percent)
Industry income — innovation (2.5 per cent)
International mix — staff and students (5 percent)
"The ranking reinforces something that we already knew, that Vanderbilt's presence and reputation on the global stage is increasing and that it is in large part due to our talented faculty and our focus on creating a diverse and dynamic campus community," Joel Harrington, Vanderbilt associate provost for global strategy, said.
To see the full rankings, visit www.timeshighereducation.co.uk/world-university-rankings/.