Lori McKenna, Tom Douglas and Natalie Hemby to perform at Dyer Observatory
by
Chris Skinker
Sep. 16, 2010, 2:52 PM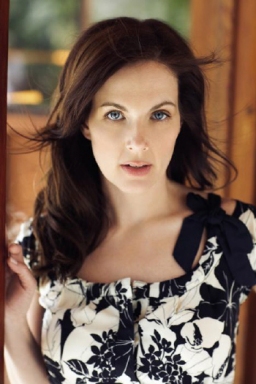 The fifth show of the 2010 Bluebird on the Mountain concert series is set for Saturday, Sept. 18, and will feature singer-songwriters Lori McKenna, Tom Douglas and Natalie Hemby. The show starts at 8 p.m. with gates opening at 6 p.m.
Season tickets for this year's series are sold out, but advance tickets for the two remaining single shows are available through Ticketmaster or by phone. Tickets are $95 for a carload and a handling fee will be added. No RVs or buses will be admitted. Lawn chairs and blankets are welcome.
The mother of five, McKenna began performing at open mic nights in Boston area clubs when she was 27. The enthusiastic response from the crowds encouraged her to continue performing. She managed to do all of the things she loved: play with her kids, perform at shows in the evening, and write songs at the dinner table at night. The explosion of her music career began when a friend passed along some of McKenna's songs to Faith Hill. Though Hill had just finished an album, she was so taken by McKenna's songs that she returned to the studio and added three of her tunes, including the title track to that album, "Fireflies."
After a series of albums on independent labels, McKenna was signed to Warner Brothers and released her first album for that label, Unglamorous, in 2007. In addition to Hill, McKenna's songs have been recorded by Tim McGraw ("Not a Moment Too Soon" and "Let It Go"), Sara Evans ("Real Fine Place") and Heidi Newfield ("What Am I Waiting for?").
After a few years of writing songs in Nashville in the early 1980's, Tom Douglas decided the music business was not for him and relocated to Dallas, where he worked as a real estate broker. Minus the pressures of the music business and with a steady income, Douglas began to write again and in the summer of 1993, he gave a tape containing the song "Little Rock" to a Nashville producer. The song later became a No.1 hit for singer Collin Raye and was nominated for Song of the Year by the Country Music Association in 1994.
Douglas was signed as a staff writer for Sony/ATV and has continued to write hits for artists including Jim Brickman ("The Gift"), Martina McBride ("Love's the Only House") and Tim McGraw ("Grown Men Don't Cry"). Douglas' latest release is Songs and Short Stories.
At 19 years old, Natalie Hemby signed her first publishing deal and quickly began working with writers including Tommy Lee James and Mike Dulaney. In 2008, she signed a deal with Carnival Music Publishing and has enjoyed success with cuts by Lee Ann Womack ("The Bees"), Eli Young Band ("Mystery in the Making") and Amy Grant ("Overnight").  In 2009, she enjoyed her first Top Ten hit with Miranda Lambert's recording of "White Liar," a song she co-wrote with the talented young singer.
The final concert of the series is scheduled for Oct. 2 at 7 p.m.  That show will feature Steve Seskin, Chuck Jones and Allen Shamblin.  Additionally, a new date has been set for Marshall Chapman's performance, which was cancelled due to inclement weather. Chapman has been rescheduled to perform Oct. 16 at 7 p.m. Additional details are forthcoming.
Weather permitting, the observatory also invites visitors to remain and stargaze using the observatory's Seyfert telescope. If severe weather is forecast for show dates, please check the Dyer Observatory calendar for updates or call (615) 373-4897.
Dyer Observatory is located at 1000 Oman Drive, off Granny White Pike between Old Hickory Boulevard and Otter Creek Road, near Radnor Lake. Directions are available at http://www.dyer.vanderbilt.edu/.
Built in 1953, Dyer Observatory was placed on the National Register of Historic Places in 2009. The property consists of the observatory, 1953 house and garage and 2006 Star Chamber. The observatory serves as a community resource for the teaching of science as well as a venue for public, private and corporate events.