Health care business leaders discuss big issues in health care
by
Amy Wolf
Sep. 16, 2010, 12:21 PM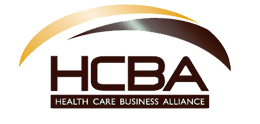 Vanderbilt hosts Health Care Business Alliance
Health care is the hot button issue impacting every person in this country. As health care itself dramatically changes, the business of health care is evolving. Leaders from the health care field, along with economists, and academic experts are coming together at the third annual Health Care Business Alliance hosted by the Vanderbilt Owen Graduate School of Management.
This year's Health Care Business Alliance, titled "Achieving Success in a New Health Care Landscape," will be held at the Sheraton Downtown Nashville on Friday, Oct. 1.
The keynote speakers include chairman and CEO of DaVita, Kent Thiry, and chief medical officer of HCA, Dr. Jonathan Perlin. Both speeches will be video recorded.
Other panel discussions include:
The Trillion Dollar Question: Implications of Medicare Sustainability
Medicare will be insolvent by the year 2017. At the same time, the health care industry is becoming increasingly reliant on the government for revenues. The panel will discuss the implications of Medicare Sustainability on the business of health care.
Health Care Operators and Private Equity: Creating Positive Relationships
Health care executives need venture capital to scale their business.  Equity investors need reliable management to realize solid returns.  Both want growth, but often have misaligned incentives to reach this shared goal. The panel will discuss how to navigate the hurdles to ensure a positive exit for both parties.
Pioneering health care information technology innovation
Driven by government incentives and a need to rein in costs, the health care industry is embracing the efficiencies of health care information technology.  However, challenges such as "meaningful use" and implementation remain. A panel of health care executives will discuss their successes and challenges in moving their company's forward with IT.
The HCBA will also include a health care company job fair. Nashville is recognized around the world as a leader in the health care industry. Middle Tennessee is home to more than 300 health care companies and more than 250 professional service firms with expertise in the health care industry.
The event is open to the public, but space is limited. To register, log onto www.owenhcba.com.
You can follow HCBA on LinkedIn, Facebook and Twitter .
Media Note: Journalists interested in attending the HCBA can contact Amy Wolf  to receive credentials. Vanderbilt has a 24/7 TV and radio studio with a dedicated fiber optic line. Use of the TV studio with Vanderbilt experts is free, except for reserving fiber time. A video of the keynote speakers can be found at http://news.vanderbilt.edu and www.owen.vanderbilt.edu.