Teaching Performance Assessment Consortium formed to measure new teacher readiness
by
Jennifer Johnston
Sep. 15, 2010, 11:28 AM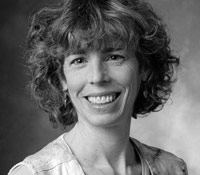 A unique collaboration among public and private universities in Tennessee, state government and national educational entities is working to develop a reliable measure of novice teacher instructional practice as part of a national movement to improve teacher performance.
The newly formed Teaching Performance Assessment Consortium of Tennessee (TPAC-TN) is a partnership among the state Department of Education, the Tennessee Board of Regents, the University of Tennessee, the University of Memphis and Vanderbilt's Peabody College.
The consortium will support the development and piloting of a teacher performance assessment instrument that will help determine when a teacher candidate is ready for full-time classroom teaching. Tennessee is among 19 states piloting the performance-based assessment and one of five states on an accelerated schedule due to state policy directives. Among the factors influencing Tennessee's timetable are:
A state Board of Regents mandate to have a new model for pre-service teacher preparation and assessment in place and running by 2013. That model is known as Ready2Teach.
A Tennessee Board of Education mandated Report Card on Teacher Education.
The federal Race to the Top initiative (RTTT) and new Tennessee First to the Top Act of 2010 (FTTT). Although TPAC-TN emerged before Tennessee secured funding, RTTT and the new state FTTT legislation added impetus to the need for coordination in order to promote consistency in the principles, language and practices of teacher assessment. 
As the lead institution in the state, Peabody will coordinate with national TPAC partners, including the American Association for Colleges of Teacher Education, the Council of Chief State School Officers and the Stanford Center for Assessment Learning and Equity. A leadership team for the project includes representatives from Peabody, the Tennessee Board of Regents, the Tennessee Ready2Teach task force, the University of Memphis and the University of Tennessee.
This summer, faculty from university campuses statewide were involved in training "to help faculty get a deep understanding of the assessment model, and to plan implementation at their institutions," said Peabody professor Marcy Singer-Gabella, coordinator of the state effort.  
The faculty represented Vanderbilt, the University of Tennessee, the University of Memphis, Austin Peay State University, East Tennessee State University, Middle Tennessee State University, Tennessee State University and Tennessee Technological University.  
"A significant component of the initiative is our statewide collaboration for development and implementation," said Rick Short, associate dean in the College of Behavioral & Health Sciences at MTSU and coordinator of the Ready2Teach Assessment Task Force. "As we gain information from the pilot programs, we should be able to use these results to improve preparation of the majority of new teachers in the state. Collaboration across the two state university systems and private universities has provided both breadth and energy to our work."  
 This academic year, the model will be piloted at all eight campuses.  Next summer, the focus will be on analysis of the pilot experience: Tennessee partners will work with the national TPAC team to examine both the reliability of scoring and of the implementation process at each site.   
Based on analysis of the pilot data, it is expected that the model will be tweaked and in fall 2011 the project will scale up to involve more campuses, programs and candidates.      
The prototype for TPAC-TN is the Performance Assessment for California Teachers, designed in response to a California state law requiring teaching candidates to demonstrate proficiency beyond standardized testing. Successful PACT completion is now one of two approved options for licensure assessment in the state of California. It has proved so far to be a reliable measure of teacher performance and a powerful tool for program and teacher candidate improvement, according to Singer-Gabella.  
The pilot assessment model has been aligned with Tennessee and national professional teaching standards.  All university-based teacher education programs in the state are accountable to these standards.  
"During implementation, faculty will refine strategies to help students understand and prepare for the assessment by, for example, providing students with more opportunities to learn and practice key instructional approaches," Singer-Gabella said.  
Susan Benner, department head of theory and practice in teacher education at the University of Tennessee, observed, "We recognize the collaborative effort needed to implement TPAC-TN and are including our mentors and key administrators from our partnering local education agencies in the development and implementation of the new assessment model. We must be thoughtful and respectful of the children in the classes of our teacher candidates as we add the requirement that they record themselves teaching. However, we believe that the potential outcomes that will come in the form of program improvement and strengthening our candidates as they complete their preparation programs outweigh these inherent challenges."  
While some programs, such as in California, require students to pass the assessment in order to be recommended for licensure or to satisfy a degree requirement, the use and consequences of the assessment are not currently mandated in Tennessee, Singer-Gabella said. The Tennessee Board of Regents mandated a capstone performance assessment for its graduates and likely will use TPAC-TN in partial fulfillment of that requirement. The results of the development and piloting effort will determine how the assessment will be used at Board of Regents institutions.  
Peabody Dean Camilla Benbow has testified before Congress that proper teacher preparation is a critical element in improving teaching quality, which in turn should positively impact learning outcomes.  
"To date, tools for assessing the outcomes of teacher preparation have been extremely limited," said Singer-Gabella. "Typically these have included classroom observations that offer little useful feedback, or written tests of basic skills and subject matter knowledge that do not necessarily correlate with later classroom effectiveness."  
In Tennessee, the state has begun to use new teachers' first-year Tennessee Value-Added Assessment System scores to rate preparation programs, a limited and unreliable tool when used for this purpose, according to Singer-Gabella.  
"Our efforts to improve the quality of teachers entering schools must include development of reliable and valid measures of how well they perform in the classroom. This new assessment model has the potential to provide much stronger evidence of novice teachers' effectiveness in promoting learning for students," she said.  
Marty Alberg, assistant dean of the College of Education at the University of Memphis, agrees: "The feedback we are receiving from administrators and experienced teachers in partner schools where candidates are engaged in this performance model is overwhelmingly positive. They believe, as we do, that novice teachers who successfully complete this assessment will be well prepared for the realities of classroom teaching."  
Nicole Barrick Renner received her master's of education from Vanderbilt in May and is a first-year teacher of 9th grade English in an urban high school. Going through the Teaching Performance Assessment as a candidate taught her "to be reflective in a very meaningful, effective way."
"Reflection doesn't just mean, 'how do I feel about what happened today?' My reflection is more like an orderly process, a habit of mind I developed through what felt like the endless practice. I think through steps. What worked today? What didn't? For whom? Why? How do I know what worked and what didn't? What could I have done differently? To what research or resources can I turn to make this a better learning experience for my students?"  
Renner said the assessment led her toward the ultimate reflective performance question: "How can I be a better teacher tomorrow than I was today?" 
For more information on TPAC-TN, contact Marcy Singer-Gabella, professor of the practice of teaching, at m.singer-gabella@vanderbilt.edu.