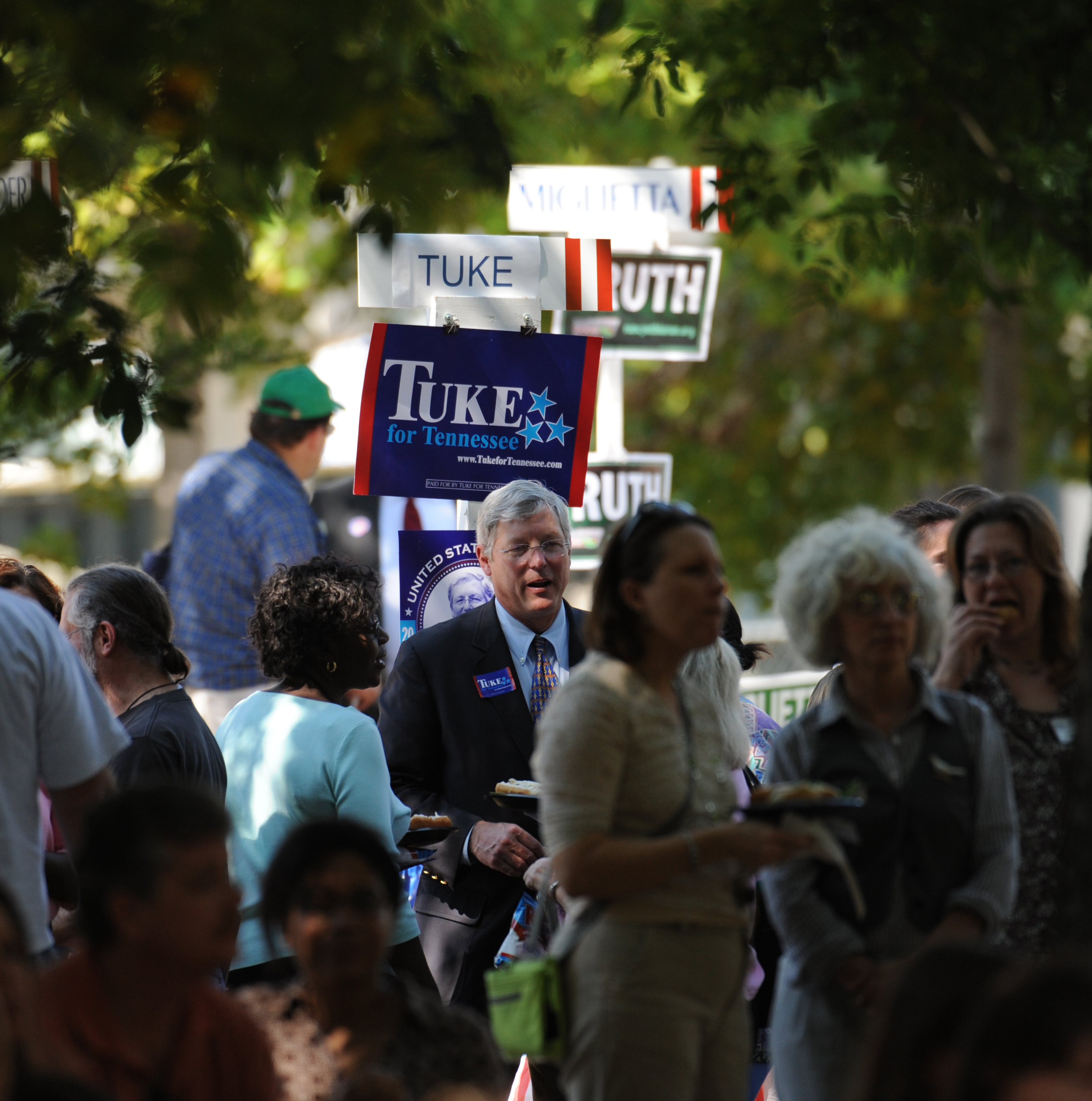 Vanderbilt University will host a candidates' picnic in the style of a small-town political rally with live Dixieland jazz on Sept. 16.
All statewide candidates for public office and candidates from the 13-county standard metropolitan statistical area have been invited to the event on Olin Lawn from 11:30 a.m. to 1 p.m. 
The candidates' picnic has become a popular campus tradition during the past decade. Employees, students and neighbors enjoy free hot dogs and ice cream sandwiches while candidates work the crowd, meet the voters and discuss pertinent issues. More than 1,000 people attended the candidates' picnic in 2008.
"We want to encourage civic participation and to provide access to the Vanderbilt community for the candidates," David Mills, associate director for state policy and legislative affairs, said. "The 2010 election has especially serious implications for the future of Tennessee state government."
Candidates or their representatives will have the opportunity to stand on a soapbox in Vanderbilt's "public square" to briefly introduce themselves to the audience.
Tennesseans will elect a new governor and U.S. House of Representatives delegation in November. In addition, there are 17 state Senate seats on the ballot while all 99 state House seats are up for election. The winning candidates will use the 2010 census figures to reapportion and redraw both state and federal legislative districts.
"With such high stakes, the candidates' picnic promises to be a festive gathering with a large crowd of voters and candidates," Mills said.
In the event of rain, the Vanderbilt Basketball Practice Gym will be the alternative site. For more information, contact the Office of Community, Neighborhood and Government Relations in the Division of Public Affairs at 615-343-0700.