Vanderbilt plays key role in $20 million federal grant designed to strengthen Tennessee's R&D infrastructure
by
David Salisbury
Sep. 9, 2010, 2:10 PM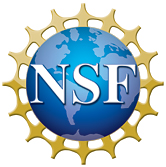 Five years from now, high school and college students throughout Tennessee should have more and better opportunities to learn about and pursue careers in alternative energy science and technology.
That is one of the key objectives of a $20 million grant from the National Science Foundation that will fund an unprecedented statewide collaboration in Tennessee higher education. Announced Thursday by the National Science Foundation and Gov. Phil Bredesen, the grant is one of the largest ever awarded in Tennessee by the federal science agency.
The grant will fund the creation of a statewide coalition of scientists, faculty and students from 11 public and private universities in Tennessee, including Vanderbilt and Oak Ridge National Laboratory (ORNL).
"The research funded by this grant will further advance our leadership in the area of clean energy technology development and enhance our efforts to expand educational opportunities in the STEM disciplines of science, technology, engineering and math," Bredesen said. "I'm especially pleased that public and private higher education and research institutions partnered with one another to collaborate and win this grant funding."
The grant of $20 million over five years was awarded through the National Science Foundation's Experimental Program to Stimulate Competitive Research (EPSCoR) Research Infrastructure Improvement Program. While eligible since 2002, Tennessee has not previously won an EPSCoR Research Infrastructure grant.
The collaboration, known as Tennessee Solar Conversion and Storage Using Outreach, Research and Education (TN–SCORE), will draw upon the state's expanding energy industry and bring researchers from Tennessee universities and ORNL together to boost energy-related research and education across the state. The award is designed to help the state produce a more advanced workforce.
"Tennessee will be hard-pressed to advance among states or even hold its own without strengthening its science,
engineering and technology base. This sector will create jobs to meet challenges in energy, the environment, healthcare and more," said Dennis Hall, vice provost for research at Vanderbilt University. "The grant will enable Tennessee's higher education institutions to work together for the long-term greater good of the state."
The TN-SCORE program will focus on three main areas:
Advanced solar conversion and innovation
Components and devices for energy storage and conversion
Nanostructures for enhancing energy efficiency
"The research focus of TN-SCORE was strategically selected to align with Tennessee's economic priorities and complement existing research strengths across the state," said University of Tennessee Executive Vice President and TN-SCORE Principal Investigator David Millhorn. "The base collaborations built through TN-SCORE will make all Tennessee institutions more competitive for additional research funding in the future."
Specifically, the grant will fund:
Awards to new faculty at non-research extensive institutions
Scholarships/stipends for graduate students participating in academic bridge programs between Fisk University, Tennessee State University, Vanderbilt University and other research universities
Summer research experience for undergraduates
Summer mini-sabbaticals for high school, community college and four-year college faculty
Outreach to K-12 classrooms
Summer internships and a yearlong undergraduate training program
Participating institutions include: East Tennessee State University; Fisk University; King College; Middle Tennessee State University; Oak Ridge National Laboratory; Tennessee State University; Tennessee Technological University; University of Memphis; University of Tennessee, Knoxville; University of Tennessee Space Institute and Vanderbilt University.
TN-SCORE will operate with guidance from the Tennessee Strategic Research Board, an operating committee of the Tennessee Technology Development Corporation.
"Tennessee's selection for this grant is a demonstration of the superb collaborative effort of researchers in the University of Tennessee System, the Tennessee Board of Regents System and Vanderbilt University and ensures that the state will advance its agenda in alternative energy science and technology," said Paula Myrick Short, vice chancellor for academic affairs for the Tennessee Board of Regents.
The new project will be built around existing academic centers of excellence. These include: the Sustainable Energy and Education Research Center (SEERC), recently created at UT Knoxville to support scientific and educational activity at the forefront of sustainable energy research; the Joint Institute for Advanced Materials, a joint UTK-Oak Ridge National Laboratory research and education facility scheduled to begin operation this spring that will house the new state Solar Institute; and the Vanderbilt Institute for Nanoscale Science and Engineering (VINSE), established in 2001 to provide campus researchers with resources to compete in the highly competitive field of nanoscience and technology.
The three research centers will be the focus of a new research network that will include those of the state's two-year and four-year colleges and private universities interested in participating. The basic organizational unit of this network will be a "node" that consists of a mentor and graduate student from one of the lead institutions who work with a faculty member, graduate and undergraduate students from a partner institution. These groups will work together on specific research projects and also participate in educational outreach efforts. More than 50 faculty members around the state have expressed interest in participating.
The project will provide opportunities for faculty and students in all Tennessee institutions of higher learning to participate. These will be announced periodically and will be awarded on a competitive basis. One of the basic goals of the outreach program is to encourage pre-college students to pursue careers in science, technology, engineering and mathematics. TN-SCORE participants will be working with secondary schools to establish programs with this goal in mind.
The successful proposal was written by members of the Tennessee EPSCoR Management Team along with scientists from the three participating centers. The management team members are Professor Gregory Sedrick from the UT Space Institute, Professor Emeritus David Hercules from Vanderbilt, Associate Vice Chancellor for Academic Affairs Pamela Knox from Tennessee Board of Regents, Director of Research Partnerships Stacey Patterson at UT, and Director of Capital Formation James Stover at Tennessee Technology Development Corporation. Representing the centers were professors Barry Bruce, associate director of SEERC; Sandra Rosenthal, director of VINSE and Thomas Zawodzinski, Governor's Chair at UT.