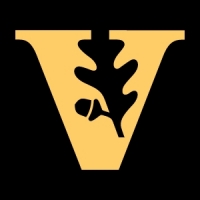 Vanderbilt University maintained its No. 17 rank on the list of best national universities in the new U.S. News & World Report rankings released Tuesday.
Vanderbilt was also noted on lists of national universities that deliver the best value for their cost and a new survey of high school guidance counselors. Its engineering school was ranked No. 36 among engineering schools whose highest degree awarded is a doctorate.
[rquote]"Vanderbilt's commitment to its core mission of education and research attracts the most remarkable faculty and students in the world," said Chancellor Nicholas S. Zeppos.[/rquote] "We are pleased to be recognized again as one of the great national universities on several levels."
Vanderbilt tied with Rice University on the best national universities list, which was headed by Harvard, Princeton and Yale Universities at Nos. 1, 2 and 3.
Vanderbilt was ranked No. 11 on the Great Schools, Great Prices list, which compares academic quality with the net cost of attendance for a student who receives the average level of need-based financial aid. The first-time High School Counselors' Picks list ranked Vanderbilt at No. 19.
The Vanderbilt School of Engineering tied with three other schools at No. 36 on rankings, headed by Massachusetts Institute of Technology, of the best engineering programs where the highest degree is a doctorate. This improved on the School of Engineering's No. 40 ranking last year.
Vanderbilt was also noted for economic diversity among its students, with 11 percent of the student body receiving federal Pell grants, most of which are awarded to people with family incomes under $20,000.
Highlights of the college rankings will be published in the September issue of U.S. News & World Report, available on newsstands Aug. 31.