Education experts from the Vanderbilt Peabody College of education and human development are available for back-to-school interviews. Peabody was named the No. 1 graduate school of education in the nation by U.S. News & World Report for the second consecutive year in 2010. For more information, go to www.peabody.vanderbilt.edu.
Helping kids handle stress
Judy Garber can discuss options for parents in helping their teens safely handle stress and treat depression, which may arise as the school year gets underway. Garber is the author of a national study showing the positive benefits of cognitive behavioral programs for teens at risk of depression. Garber is a professor of psychology, an assistant professor of psychiatry and an investigator in the Vanderbilt Kennedy Center for Research on Human Development.
Classroom "troublemakers"
Kathleen Lane studies the connection between academic underachievement and emotional and behavioral disorders. Her work in classrooms has helped teachers to reduce the impact "troublemaking" kids have on other students, while helping those troubled children focus and learn by addressing their emotional and/or behavioral disorders. Lane is the co-author of three books on this topic. She is an associate professor of special education and a Vanderbilt Kennedy Center for Research on Human Development investigator.
Adolescent depression
With a current research focus on preventing depression in families of depressed parents, Bruce Compas also studies parent-child communication, coping with pediatric cancer, stress in response to breast cancer risk, and stress, coping and pain in children with sickle cell disease. Compas is a professor of clinical science.
Bullies
Maury Nation's clinical research focuses on understanding and preventing violence and bullying among school-aged children. His specific interests are bully and victim typologies, and the short- and long-term consequences of peer harassment. His community research is focused on understanding community and neighborhood qualities/characteristics that promote positive health and mental health outcomes. Nation is an associate professor of human and organizational development.
Boosting math and science skills
Camilla Benbow, a member of the National Science Board, is available to talk about the importance of math and science education to America's ability to compete globally. Benbow is Patricia and Rodes Hart Dean of Education and Human Development at Vanderbilt's Peabody College and is co-leading a 50-year study on mathematically precocious youth.
School funding, No Child Left Behind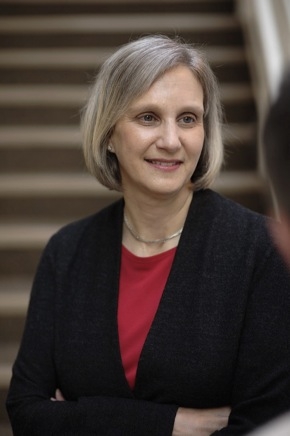 Ellen Goldring and Tom Smith can discuss challenges that schools across the nation face as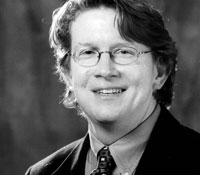 budgets are reduced and the need to meet No Child Left Behind standards continues. Goldring and Smith can discuss the balancing act required of school administrators to manage costs, ensure teacher quality, raise student performance and meet the needs of high achievers. Smith can also discuss strategies for scaling up effective schools. Goldring is Patricia and Rodes Hart Professor of Educational Policy and Leadership and chair of the Department of Leadership, Policy, and Organizations. Smith is an associate professor of public policy and education.
Public school reform, magnet schools
Ellen Goldring and Claire Smrekar can discuss various efforts to reform the nation's public schools and the important role of families, communities and schools in shaping those reforms. Goldring and Smrekar are co-authors of the article, "Magnet Schools in Urban Districts: What's Our Choice," which focuses on questions of equity and community in urban districts with extensive magnet programs. Smrekar is an associate professor of public policy and education.
No Child Left Behind and testing
Stephen Elliott is an international expert on large-scale testing and the interplay between social behavior and academic performance. Elliott is a professor of special education and Dunn Family Professor of Education and Psychological Assessment.
Graduation rates, autism
Carolyn Hughes can discuss critical interventions needed to reduce the dropout rate in U.S. schools. As part of her work on this issue, Hughes manages a program that pairs Vanderbilt undergraduates with youth in high-poverty high schools to encourage those students to complete high school and go on to college. She also leads a pilot project to help high school students with autism to become more included and involved with their peers. Hughes is a professor of special education and a Vanderbilt Kennedy Center for Research on Human Development investigator.
Closing the achievement gap, gifted children
Donna Ford can discuss the complex factors surrounding the achievement gap between white and minority students, as well as the special challenges faced by gifted black students. Ford is a professor of special education and the recipient of multiple awards, including the 2008 Distinguished Scholar Award from the National Association for Gifted Children and the Career Award from the American Educational Research Association.
Performance incentives for educators
Matthew Springer, assistant professor of public policy and education, is the director of the National Center on Performance Incentives at Vanderbilt's Peabody College, funded with a $10 million federal grant to determine the impact, if any, financial incentives for teachers have on student achievement. He has also served on several advisory committees charged with designing performance-based compensation systems for teachers and/or principals at the state and district level, and conducted analyses of performance pay and of school finance systems in Alaska, Kentucky, South Carolina, Texas and New York City.
Technology in the classroom
Ted Hasselbring has conducted research over the past 30 years on the use of technology to enhance learning in students with mild disabilities and those who are at-risk of school failure. This research resulted in several widely used computer-intervention programs for struggling learners, including READ 180, a reading software program now managed by Scholastic, Inc. Read 180 is in more than 10,000 schools and has been used by more than 1 million students. Hasselbring is a research professor of special education.
Re-segregation
Ellen Goldring and Claire Smrekar are available to talk about the re-segregation occurring in many of the nation's schools following the Supreme Court's 2007 decision on desegregation and new school assignment plans that take greater account of family income. They submitted briefs to the Supreme Court on the cases regarding the use of race in school assignment, which the court found to be unconstitutional.
Designing effective pre-kindergarten curriculum
Dale Farran can discuss the components of an effective pre-kindergarten curriculum and the importance of preschool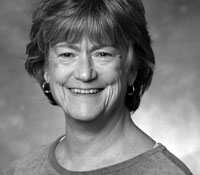 for at-risk students. Farran was a co-primary investigator of the Preschool Curriculum Evaluation Research project (PCER), a national evaluation of early childhood curriculum models completed in 2006. In 2005, Farran and Vanderbilt Peabody colleague Mark Lipsey, along with the University of California at Berkeley, won a "scale up" project from the Institute of Education Sciences involving a pre-kindergarten mathematics curriculum. This curriculum is being implemented in Metro Nashville Public Schools and Metro Action Committee Head Start. Farran is a professor of education and psychology and a Vanderbilt Kennedy Center for Research on Human Development investigator.
International education policy
Stephen Heyneman can comment on international education policy as it relates to numerous education issues. He has studied the contribution of education to social cohesion, education and corruption. He can also discuss issues of standardized testing, education financing, education quality, and education issues as they relate to economic development. Heyneman is professor of international education and policy.
School leadership, principal and superintendent effectiveness, school turnaround
Joseph Murphy's work centers on school improvement, with special emphasis on leadership and policy. He has administered the development of school standards and has authored or co-authored numerous books on school leadership. He is a former administrator at the local, district and state levels, including an appointment as executive assistant to the chief deputy superintendent of public instruction in California. Murphy is Frank W. Mayborn Chair of Education and associate dean for special projects.
Literacy in a virtual world
Conceptions of what it means to be literate are changing and have begun to refer to a set of social practices, requiring the use of multiple texts. The effects of this shift are of interest to Kevin Leander. In his research, he studies not just traditional materials but the virtual world of the Internet and its impact on literacy learning. Leander is an associate professor of language and literacy.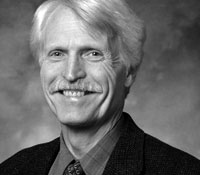 Early language acquisition, literacy and language
David Dickinson is interested in the home and classroom factors that support children's acquisition of language and literacy. His work addresses both basic questions about the role of language in literacy and practical questions about strategies for improving literacy learning for children. He is a professor of education and chair of the department of teaching and learning.
Neuroscience, how learning affects brain structure
Bruce McCandliss studies developmental cognitive neuroscience, with an emphasis on how the brain changes with learning and education. Using high-tech imaging techniques, his laboratory includes training studies in adults and children, longitudinal research in school-age children and school-based studies. Areas of interest include reading and language development, numerical and mathematical cognitive development, and attention abilities. McCandliss is Patricia and Rodes Hart Professor of Psychology and Human Development.