Media Inquiries
Latest Stories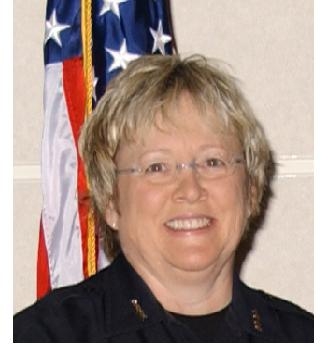 Marjorie "Honey" Pike, a 33-year veteran of the Metropolitan Nashville Police Department, has been named assistant police chief at Vanderbilt University. She will begin work at the university Tuesday, Sept. 7.
For the past six years Pike directed the Administrative Services Bureau, which consists of six Metro Police divisions – Police Training Academy, Information Technology, Central Records and Archives, Safety and Courts, Vehicle Impound, and Property, Evidence and Facilities. As director, she had oversight of a $17 million operating budget and more than 200 sworn and professional staff.
"We are extremely excited about Honey Pike joining our team. Her wealth of experience and commitment to community service made her the natural choice as a teammate. Her knowledge of training and leadership skills were what we were looking for. She is a great fit for the department," Vanderbilt Police Chief August Washington said.
Pike began her career with Metro Police as an officer in the Uniformed Patrol Division, and in her years with the department was selected as the first female master patrol officer/field training officer, was an instructor at the training academy and received a Meritorious Service Award for bravery while in the line of duty.
At Vanderbilt, she will join Washington in overseeing one of Tennessee's larger law enforcement agencies that provides comprehensive law enforcement and security services to all components of Vanderbilt – the academic campus, medical center and a variety of university-owned facilities throughout the Davidson County area, including Vanderbilt Health One Hundred Oaks.
Washington joined Vanderbilt as chief last year after previously serving as chief of police at the University of Tennessee, Knoxville.
A native of Springfield, Tenn., Pike holds a bachelor's degree in criminal justice from Middle Tennessee State University and a doctor of jurisprudence from the Nashville School of Law. She is a member of the International Association of Chiefs of Police, International Association of Women Police, the Police Executive Research Forum, Tennessee Association of Chiefs of Police and the Tennessee Bar Association.
"I'm looking forward to working with the great team at Vanderbilt. I think Chief Washington's university policing experience and my knowledge of the Nashville community is a match that will translate into something great for the university," Pike said.