Media Inquiries
Latest Stories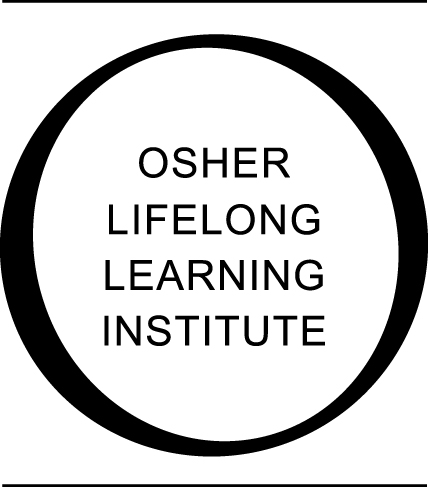 Media regulation in an ultra-wired society, the neurology of sleep, the Vietnam War, and great singers and their songs are among the diverse topics included in the fall term of the Osher Lifelong Learning Institute at Vanderbilt.
All older adults with an interest in lifelong learning can sign up for the non-credit classes, which take place at The Commons Center, The Temple, Belle Meade Methodist Church and, for the first time, the Brentwood Library. In addition, there will be a writing seminar from October through April at West End United Methodist Church.
The public is invited to a fall kick-off and 15th anniversary celebration of the lifelong learning program from 5 to 7 p.m. on Sept. 7 at the University Club of Nashville.
"[rquote]We are delighted that some of our best-known professors are returning to teach as we mark 15 years of the lifelong learning program[/rquote],"  Norma Clippard, the director, said. "These include Charles Hambrick, professor of religious studies, emeritus; John Lachs, the Centennial Professor of Philosophy; and Frank Wcislo, dean of The Commons and associate professor of history."
Lachs will teach "Great Ideas of the Nineteenth Century" while Hambrick's course is "Religion: Its Origins, Practices and Impacts." Wcislo's lecture series will survey the history of the Russian Empire from the 18th century until its collapse in 1917.
Peter Brush, a Vietnam War veteran who is a reference and history librarian at Vanderbilt, will teach a course on the impact and significance of the war on the United States and Vietnam.
"Regulating Media in the 21st Century" will be taught by Gene Policinski, vice president and executive director of the First Amendment Center at Vanderbilt.
A cultural history of Americans in Paris from 1880 to 1914 is the focus of Patricia Ward's course, which includes a look at the American Gilded Age and fin-de-siècle France. Ward is a professor of French and comparative literature, emerita.
For a complete list of courses offered this fall by the Osher Lifelong Learning Institute at Vanderbilt, click on http://www.vanderbilt.edu/cngr/olli/progdet.htm.
The Osher Lifelong Learning Institute at Vanderbilt was initially called Retirement Learning when it began under the direction of Silvine Hudson in 1995. During the past 15 years, membership has grown from 100 to approximately 850 people.
Annual membership dues are now only $10 per person. The charge for fall term classes is $80 and enables the individual to sign up for one to three classes. Additional classes beyond three are $10 per course. Membership benefits include field trips and monthly "Lunch and Learn" sessions.
The fall term kick-off is free and open to the public, but reservations are required. Please call 615-343-0700 to RSVP or to receive more information.