Vanderbilt University among top contributors of graduates to Teach for America
by
Missy Pankake
Jul. 22, 2010, 1:12 PM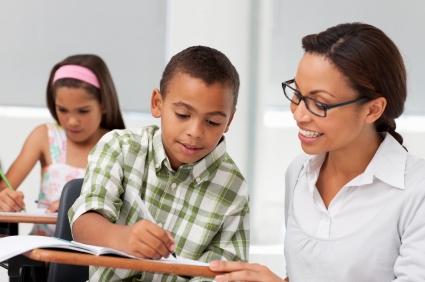 Vanderbilt University is among the Top 20 medium-sized colleges and universities contributing the greatest number of graduating seniors to Teach For America's 2010 teaching corps.
According to Teach For America's recently released annual rankings, Vanderbilt tied for 10th, up from 17th last year, with 36 graduates preparing to teach this fall in urban and rural public schools across the country.
"Teach For America recruits individuals from all academic majors and backgrounds who have demonstrated outstanding achievement, perseverance and leadership," said Teach For America spokesperson Kaitlin Gastrock. "Nearly nine percent of Vanderbilt's senior class applied to Teach For America."
"A lot of our students have a real concern for providing education to underserved populations," said David Dickinson, professor of education at Vanderbilt University. "Teach For America allows them to offer service while learning important skills about how to be teachers."
Admission to the teacher corps this year was even more selective than in previous years, with a record 46,000 individuals applying to join and a 12 percent acceptance rate. Because of the enormous number of highly qualified candidates, Teach For America was able to increase both the size and strength of the incoming corps. The 4,500 incoming corps members have an average GPA of 3.6; 89 percent have significant leadership experience; and almost one-third are people of color.
Teach For America is the national corps of outstanding recent college graduates who commit to teach for two years in urban and rural public schools and become lifelong leaders in expanding educational opportunity. This fall, more than 8,200 corps members will be teaching in 39 regions across the country. For more information, visit www.teachforamerica.org.