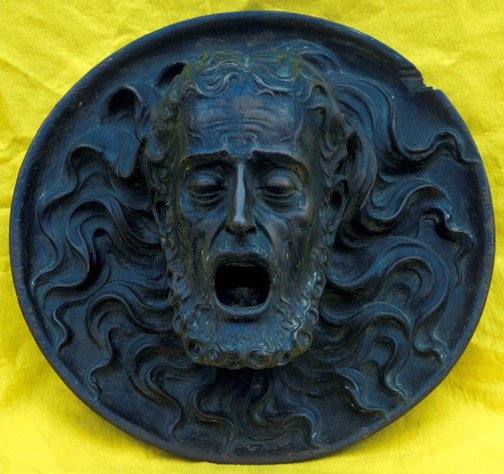 The Vanderbilt University Fine Arts Gallery is digitizing its permanent collection to make it permanently accessible to researchers and the general public.
Visitors to the gallery website at www.vanderbilt.edu/gallery can now link into the collection's database and browse the collection. Photographs of 25 percent of the collection of 5,500 objects have been added so far, and work continues. To get to the database, click on "Online Collection Database Project Launches" from the gallery website.
Annual exhibitions regularly feature objects from the permanent collection, but many objects will not be exhibited in a given year.
"We are pleased to be able to share this outstanding collection more broadly with students, faculty and staff, as well as to the larger Nashville and art historical community," said Martin Rapisarda, associate dean in the College of Arts and Science. [rquote]"We hope this will inspire more visitors to our gallery in Cohen Memorial Hall to see the actual works of art."[/rquote]
Visitors to the collection database can browse or search the collection using a number of criteria including artist, title, medium, dates, century and style/period. For example, students writing research papers on the Chinese funerary art in the collection can easily bring up the pieces, view their images and find details on each object. Similarly, graduate students might use the collection database to explore the gallery's collection of artists' books.
The collection database project is a joint venture with Vanderbilt University Libraries. In addition, significant contributions were made by the Visual Resources Center staff in the Department of History of Art and by the gallery's undergraduate 2009-2010 interns.
The Vanderbilt University Fine Arts Gallery is a leading collegiate art gallery. The permanent collection includes Asian and African art; 19th and 20th century European and American paintings and sculpture; Egyptian, Greek and Roman art; medieval sculpture; early Italian Renaissance paintings; and an extensive collection of historic and contemporary works on paper.
The gallery is located on the second floor of Cohen Memorial Hall, Peabody Campus,1220 21st Ave. S., Nashville, Tennessee.
For more information, please visit the gallery's website at www.vanderbilt.edu/gallery or call 615-322-0605.