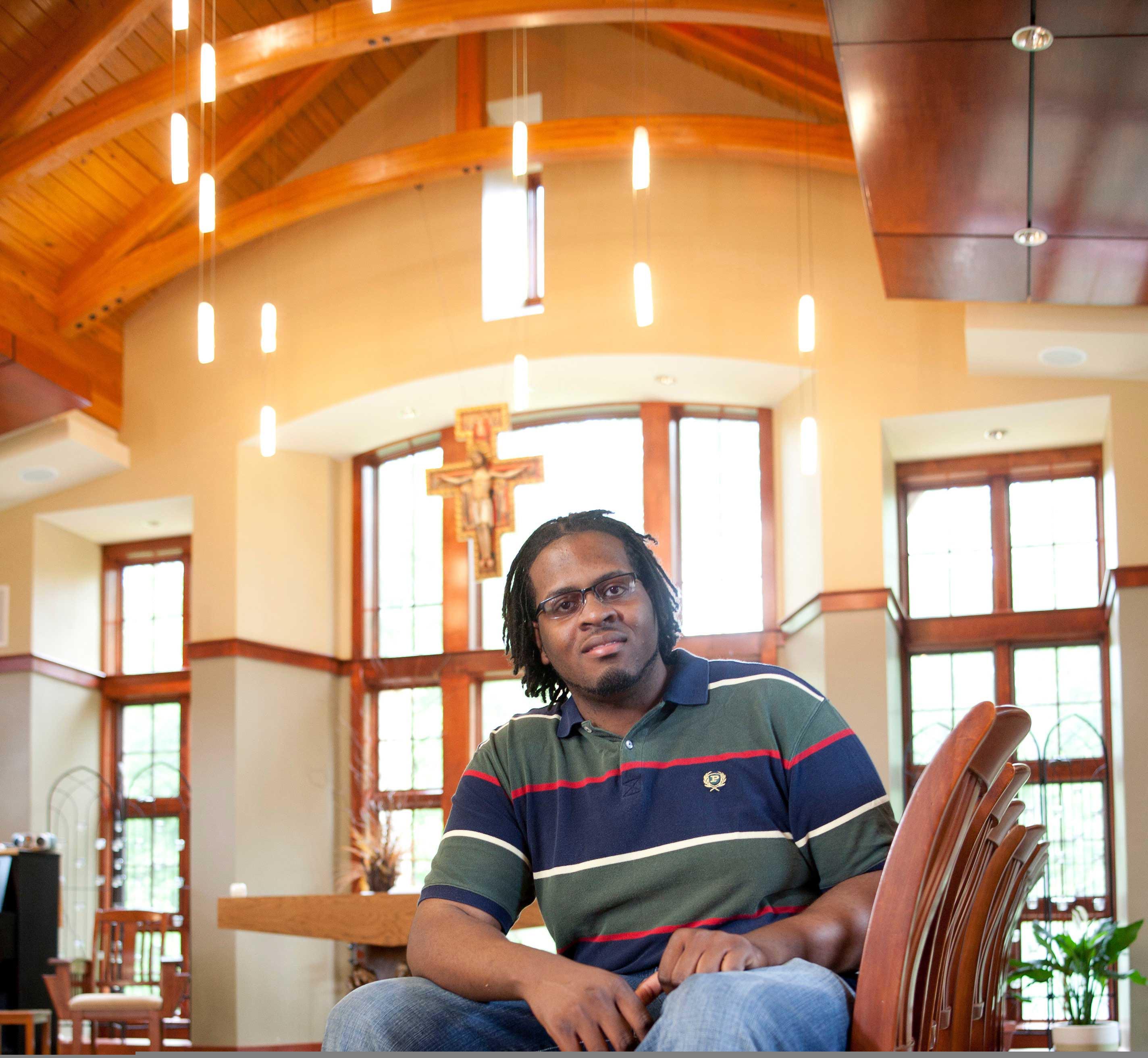 Anthony Sandusky, a rising 2nd year Master's of Divinity candidate, will receive a $10,000 fellowship to help in developing his gifts for ministry
Vanderbilt University Divinity School student Anthony Sandusky will receive a $10,000 stipend, half to be used for educational expenses, the other half to assist in a self-designed ministry project. This fellowship was given by The Fund for Theological Education to support his future in the ministry.
Sandusky, 23, was one of 20 fellows named by Atlanta-based FTE, a national, ecumenical nonprofit organization dedicated to finding and supporting Christian leaders.
"The Fund for Theological Education has provided innumerable support for my theological education and has hooked me up with a network of mentors and colleagues who will help me explore my leadership gifts for ministry," Sandusky said. [rquote]"I'm going to explore my gifts and hope to discover how they can best be used bi-vocationally in pastoral ministry and teaching in the academy. I'm grateful for this opportunity."[/rquote]
FTE Ministry Fellows are selected competitively from a pool of applicants across the United States and Canada. They must be nominated by their seminary dean or president, have a minimum grade point average of 3.3 at the end of their first academic term and possess intellectual and interpersonal gifts for pastoral leadership. The 2010 FTE Ministry Fellows were chosen by a national committee of theological educators and church leaders.
James Hudnut-Beumler, dean of Vanderbilt University Divinity School, nominated Sandusky for the fellowship, which is funded by Lilly Endowment Inc. and the Henry Luce Foundation.
Fewer than 7 percent of clergy in most denominations today are under age 35, and interest among seminary students in congregational ministry has declined in recent years, underscoring the need for leadership development among students from diverse backgrounds.
"These exceptional students see ministry as a compelling path to serve others, to renew the church and to create change in the world," said Kim Hearn, director of FTE Ministry Fellowships, of Sandusky and the other fellows. "They bring intellect and compassion to community challenges of every type—spiritual, educational, social and economic."
Vanderbilt University Divinity School is one of only four university-based interdenominational institutions in the United States, and the only one in the South.
FTE annually awards $1.5 million in fellowships and support to gifted young people from all denominations and racial/ethnic backgrounds. Since 1954, FTE has awarded more than 6,000 fellowships; its alumni serve congregations, schools and communities around the world. For more information, visit www.fteleaders.org.