Media Inquiries
Latest Stories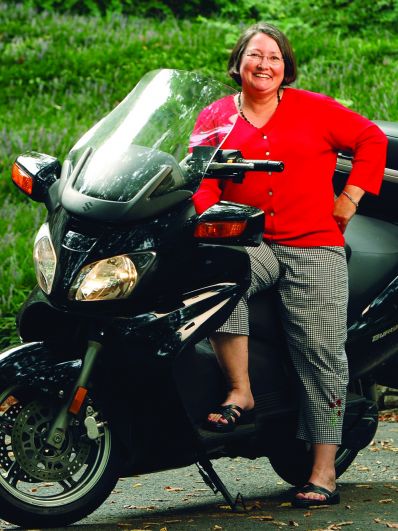 This summer Peabody's Peggy Westlake, assistant to the director of the Center for Evaluation and Program Improvement, along with her husband, Mark, and daughter, Carolyn, traveled from Nashville to Key West, Fla., to Madawaska, Maine, to San Ysidro, California, to Blaine, Wash., and back to Nashville on motorcycle to raise money and awareness for Make It Right New Orleans, a redevelopment project in the Lower Ninth Ward, one of the areas hardest hit by Hurricane Katrina flooding three years ago. The Westlakes are the first recorded family to complete the "Four Corners" trip, finishing in 21 days. They sponsored a house in the Lower Ninth Ward called "Long Road Home." 
After arriving home on July 27, Westlake added this entry to their travel blog:
"We did it. We made it home safely. Our trip was a lot of fun and we learned a lot about this big country in which we live. We learned that every mountain range is different in shape and surface, that different areas of the country have unique smells, that local rules and regulations vastly affect the appearance of an area, and that Tennessee is truly one of the most beautiful states….We each feel incredibly lucky to have been able to take this trip. It has been a wonderful sharing experience. And now, after two years of planning and undertaking the 'Four Corners' trip, we have to focus on other life goals."
 To see other entries and many photos of the trip, go to inifinityusa.blogspot.com.